People Across the Country Support Our Veterans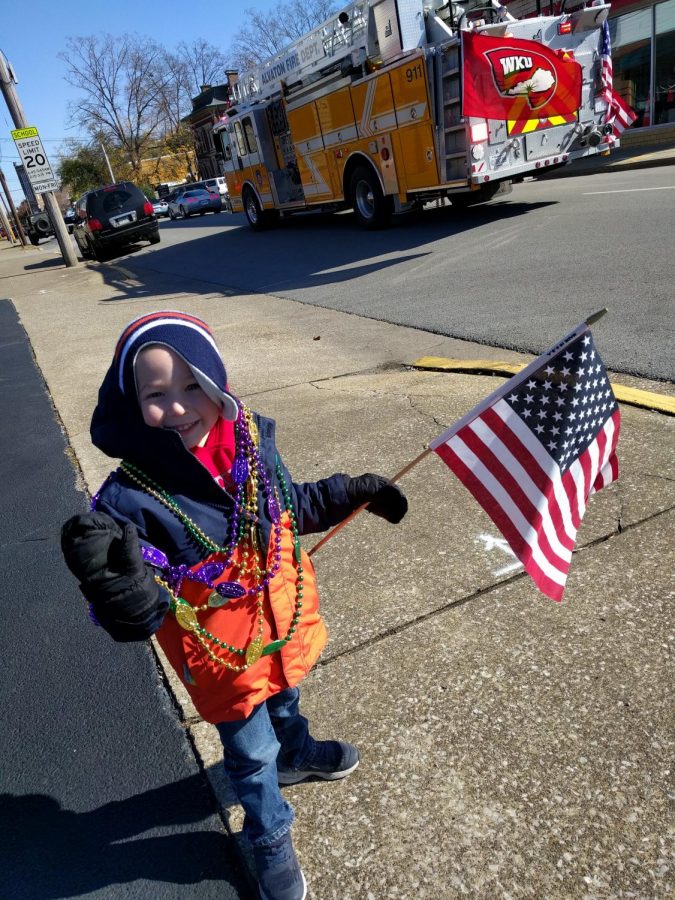 In 1919, the first parade in honor of those who have served our country occurred in New York City.  Ever since, there have been parades across the country, including smallish towns like Bowling Green, Kentucky.
Every year on the Saturday before Veteran's Day, a Veteran's Day Parade is held in downtown Bowling Green to honor everyone, dead and alive, who has fought to protect our country.
Before the parade, I spoke to Jim "Sarge" Domerese, a veteran that served three times.  He said that "We take for granted our freedom bought by soldiers' sacrifices." Though he says that he was scared at times, he was never really fearful because, "Jesus was never farther away than a prayer."
For the past 17 years, 1st grade teacher at Alvaton Elementary, Mrs. Carolyn Gifford has taken her students to walk in the parade.  She does this to "…teach respect, citizenship, and love for the country we live in" and to honor her father, who was an army paratrooper.  This has been a tradition since 9/11.
Thank you to all who served our country.