Nominations for the Hall of Distinguished Alumni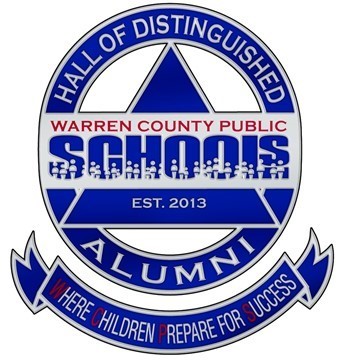 The photos displayed in the lobby above the office window present members of Greenwood alumni who have been inducted into the Hall of Distinguished Alumni.
At Warren County's Central office (303 Lovers Ln, Bowling Green, KY 42103) pictures of inducted members are aligned down the hall.
To qualify for the Distinguished Alumni, inductees must have set themselves apart through their profession.
Professions that have been inducted in include: law, medicine, education, athletics, military achievement, entertainment, etc.
Nominations for the 2019 Hall of Alumni are beginning now and ballots can be located at central office or at https://bit.ly/1R2DB17. The end date to turn in nominations is December 31, 2018.
Anyone can appoint a Warren County Public Schools Alumni as long as the nominee graduated 15 years prior to being nominated.
If a nomination is not chosen this five year term, re-evaluation can be happen on the next five year nomination process.  The section committee (chosen by the Superintendent) will be picking individuals will be chosen to be inducted as an alumni.
The induction ceremony will be held on April 26, 2018 at 6:30 in the Sloan Convention Center.
For more information about the Hall of Distinguished Alumni visit: http://www.warrencountyschools.org/Content2/2192