2018 Cyber Monday is Near!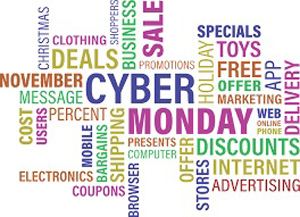 By Lily Vo, Reporter
November 12, 2018
This year, Cyber Monday will be on the 26th of November. This is a chance for people to find online deals without having to go through the trouble of showing up at different stores.
Cyber Monday is only three days after Back Friday which is on the 22nd of November. Cyber Monday is planning on having multiple sales and discounts on many of their devices as well.
We can expect lots of sales on iPads from Best Buy and Target. Amazon will also be discounting many of their items on their website. Clothing websites are also going to be having sales on many of their clothes and accessories. Many small appliances and goods will have plenty of deals with them when Cyber Monday arrives.
In hopes of another success to Cyber Monday let's all look forward to what they have in store for us!