The Naked Turkey Fundraiser Begins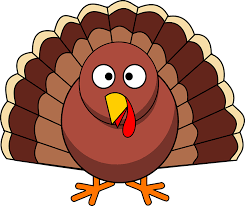 FBLA is hosting the Naked Turkey fundraiser starting this week through November 26. All the proceeds will be given to a Christmas assistance program for families who can't afford presents for their children.
For every $5 raised in your second period, a feather gets added to your naked turkey. Whoever has the most money raised at the end of the fundraiser will receive individual pies from the Pie Queen.