Second Annual Dance Little Red Fundraiser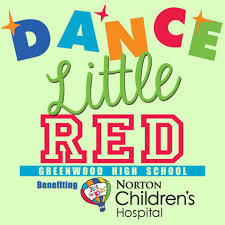 Greenwood High School will be hosting its second annual "Dance Little Red" fundraiser benefiting Norton's Children's Hospital on March 9, 2018.  
Norton's Children's Hospital and Medical Center in Brownsboro care for more than 170,000 children from Kentucky and Southern Indiana each year.  
Last year, Greenwood students helped raise almost $6,000 for the pediatric cardiology and adolescent oncology departments.  
If interested in supporting this event, please contact natalie.dyer@warren.kyschools.us for details.