Little Big Red is Raising Money For Norton Children's Hospital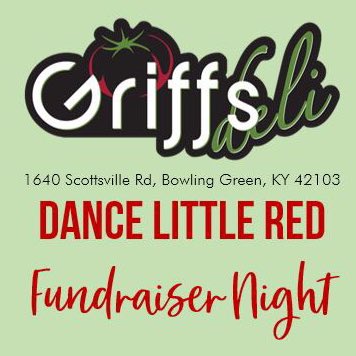 Today from 5-8 there will be a fundraiser at Griff's Deli for Dance Little Red.  Dance Big Red is student-led  fundraising event that raises money for children's hospitals. Griff's Deli is located on 1640 Scottsville Road.
If you go make sure to write "Greenwood" on your receipt and place it in the bucket by the cashier. Greenwood's Dance Little Red will receive credit and all the money raised will be donated it to Norton Children's Hospital.