Takeoff and Metro Boomin Release an Album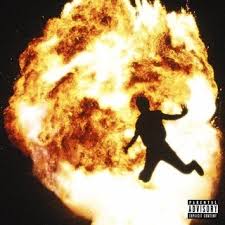 Two huge names have just dropped an album: producer Metro Boomin and one of the three Migos, Takeoff. Both albums were released November 6. Metro has artists like 21 Savage, Travis Scott, and Young Thug on the track. Takeoff's is just a solo album.
In early April, Metro announced that he was retiring from producing hip-hop music. However, seven months later, he released a big project. Metro Boomin's album is titled "NOT ALL HEROES WEAR CAPES." All of the rappers on the album are 21 Savage, Travis Scott, Gunna, Kodak Black, Wizkid, Young Thug, Swae Lee, Gucci Mane, and J Balvin.
This album is expected to be a banger. It would be kind of hard to not be with some of the top artists right now on the album.
Songs- 'Not All Heroes Wear Capes'-*All Are Explicit*
10AM/Save The World (feat. Gucci Mane)
This is a solid intro to an album. The beat is very clean, and is a good chill song. Gucci Mane reps a different style and becomes a soothing voice on the track. It is hard to believe that it is him.
Overdue (with Travis Scott)
With Travis Scott's gentle voice, another soothing track was created. Metro's beat is very relaxing and kind of makes you want to sleep. This is one of the better songs on the album.
Don't Come Out The House (with 21 Savage)
If you listen to the songs in order, towards the end of "Overdue," it transitions into this song. At the end of Travis's song, you can hear 21 saying, of course, "21". It transitions perfectly from "Overdue" to "Don't Come Out The House." Anyways, if you know 21, he can't have a relaxing song. It's just not his style. This song is very hype. 21 whispers in some parts creating a kind of scary vibe, and the beat is perfect. A masterpiece was created by Metro on this song. This is one of the best songs on the album and could be a banger
Dreamcatcher ( feat. Swae Lee & Travis Scott)
This song is definitely the most relaxing. With Swae Lee and Travis on the track, it is bound to be. Swae Lee's great singing voice is perfect on this beat. Travis cleans it up at the end with his soothing voice.
Space Cadet ( feat. Gunna)
This is also one of the best songs on the album. Gunna, a rookie, pretty much owns this amazing beat. The beat has futuristic sounding noises, and it is nothing but amazing. His chill voice is perfect for this song, creating maybe a future banger.
10 Freaky Girls ( with 21 Savage)
Another banger with 21. You can't really go wrong with him. This beat is very upbeat and 21 is perfect on this recording. All this drip on him, he need a mop.
Up To Something ( feat. Travis Scott & Young Thug)
This beat is kind of hype but still kind of chill. Instead of Young Thug being super hype, he is kind of relaxed on this song. Travis is still chill.
Only 1 (Interlude) (with Travis Scott)
Travis just sings the entire time, and it is actually kind of nice.
Lesbian (feat. Gunna & Young Thug)
Once again, there is a transition between songs. The beat at the end of "Only 1" transitions into "Lesbian". You can't even tell the song changes. Gunna's flow is unreal on this beat. He is so chill and Young Thug continues the vibe on the easy beat.
Borrowed Love ( feat. Swae Lee & Wizkid)
This song is focused on the vocals. Swae Lee sings throughout the song showing off his great singing voice, and Wizkid raps, but it is still soothing.
Only You ( feat. Wizkid, Offset, & J Balvin)
This beat gives you a Columbian feeling. Wizkid kind of sounds like Swae Lee. His voice is perfect on this song. Offset, who is known for going in, goes in but it is relaxed. J Balvin is very soothing. He sings in Spanish and it is very relaxing.
No More (feat. Travis Scott, Kodak Black, and 21 Savage)
This song's beat has such an easy feel to it. All of the rappers are so relaxed creating a great, different song.
No Complaints ( feat. Offset & Drake)
This song came prior to this for awhile, but it was added onto the album because it was made by Metro. Offset is great throughout the song and is perfect on this beat. Drake's verse is average, but it is kind of hype because his voice goes well with the beat too. The beat is probably the best part of the song.
Metro Boomin's album is a banger overall. The beats are all so great and blend perfectly with the rappers on the track. The more better and popular songs are the solo ones with 21, Travis Scott, and Gunna.
Takeoff- 'The Last Rocket'
Takeoff is pretty much just known for spitting in his verses. He features often, and his verse is great every single time. His verses don't last that long though. He definitely has one of the best flows out of the rappers right now. In some songs he will be a little more chill than others, but the song is still great. This album is a solo album, but there is one feature.
Songs-* All Are Explicit*
Martian
She Gone Wink (feat. Quavo)
None To Me
Vacation
Last Memory
I Remember
Lead The Wave
Casper
Insomnia
Infatuation
Soul Plane
Bruce Wayne
There is only one bad song, "Infatuation." Each other song is a solid track with Takeoff showing off his insane flow. Some of the better songs are "Last Memory," "Martian," "She Gone Wink," "Casper," "Lead The Wave," and "Insomnia," Those are a lot, but the album is very good.
Both albums by Takeoff and Metro Boomin are great albums. Metro's is leaning towards the more popular one. Give them a try!