NFL Week 9 Predictions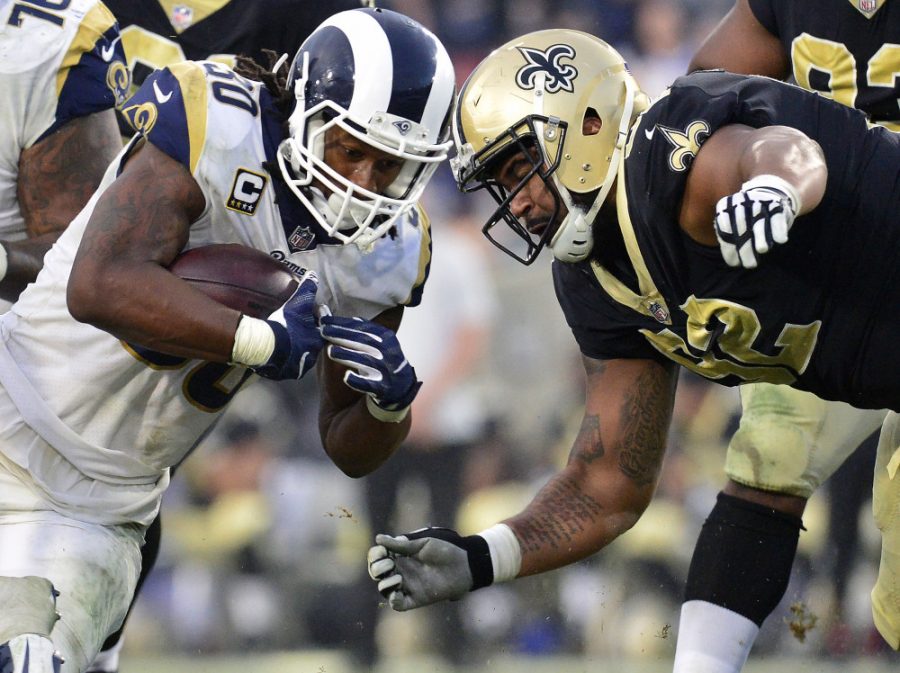 With 6 teams on bye, week 9 could end up being the most exciting week of the season. There are seriously some great games this weekend, some of which will have huge playoff implications.
Raiders 20-25 49ers
Thursday Night Football continues to be plain boring, with two of the worst teams in the league kicking off week 9 both looking for just their second win. It will be a sad last year of the Bay Area Battle, with the Raiders destined for Vegas next year.
Vikings 27-19 Lions
The Lions have had the Vikings number recently, but I just can't take them over the Vikings due to their inconsistency and trouble stopping the run. Kirk Cousins is very prone to making mistakes, but he's also prone to being one of the best quarterbacks in the league at times.
Bears 17-9 Bills
The Bills offense simply looks like they're a whole level beneath the other 31 NFL offenses. With Derek Anderson and Josh Allen out to injuries, none other than the godly Nathan Peterman is set to start on Sunday. Peterman has the highest interception rate of any quarterback in the last 40 years, and really doesn't belong in the league.
Panthers 30-24 Buccaneers
With Fitzmagic back in control of the offense, the Bucs should play with some life against a beatable Panthers secondary. Still, the Panthers are undefeated at home and the Bucs don't have the defensive talent to slow down Cam Newton and the Carolina offense.
Chiefs 38-17 Browns
The poor Browns appeared to have finally found their footing this year, starting off with a 2-2-1 record. But a beating by the Chargers appears to have put them back into misery, with both their Head Coach and Offensive coordinator being fired. While Hue Jackson was a disaster from the start, winning 3 games in as many years, it appeared the Browns were going to suffer through with him. But now the Browns reset themselves, and a date with the 7-1 Chiefs isn't exactly the way to start a new era.
Dolphins 20-17 Jets
The Dolphins had a breeze when they played the Jets in week 2, dominating them in all facets of the game. Brock Osweiler may be a downgrade, but they have home field advantage and there's a good chance they win a low scoring game.
Steelers 30-27 Ravens
I'm done with counting on the Ravens defense to win games. It simply isn't as good as it looked earlier in the season. The Steelers lost week 4 to this team, but have gone 3-0 since while the Ravens have stumbled to 1-3 in their last 4.  Joe Flacco had a 72.9 passer rating in October while the "best defense in the league" had just two takeaways. The Ravens Defensive Coordinator made a good point this week: The Steelers are better without Le'Veon Bell. James Conner has been a big reason why they have won three straight, and has out gained and out scored Bell on fewer touches. The Steelers offense has been rolling without Bell, and they are the safer bet.
Redskins 24-20 Falcons
How about this fact: only four teams in the NFL have a better record than the Washington Redskins. They might not be the most flashy 5-2 team, but they take care of the ball, limit opposing offenses, and win games. The recent acquisition of Ha Ha Clinton-Dix should only make the Skins better. While I think Matty Ice is good, the Falcons have been disappointing this year, and I expect both teams to keep trending in their directions this week.
Seahawks 30-31 Chargers
In another good game, the well coached, well quarterbacked Seahawks take on a hot Chargers team. The Chargers have won 4 straight, and have only lost to the 7-1 Chiefs and 8-0 Rams. The Chargers are known for being mistake prone, and there will be no room for error on Sunday. But Phillip Rivers is having one of the best years of his career, and just looks a lot better this season. Russell Wilson has also been great, turning a terrible offense into a pretty good one. I have faith in taking the Chargers in a tight, tough, crucial road game.
Texans 23-24 Broncos
The Texans have won 5 straight after an 0-3 start, but are they really that good? Demaryius Thomas will stay in town an extra week before going to his new city. The Mile High advantage is greater than any other in the league, and the Broncos have played tight with the Chiefs and Rams there. They should be motivated to beat a team who just took one of their best players, and are due for a home breakout, which I think we will see in an upset this week.
Saints 33-31 Rams
While I disagree with critics dismissing the Rams 8-0 start as a fluke, I definitely believe that the Rams are beatable. If anyone is going to beat the Rams, it's the Saints at home. The Rams seemingly scary defensive line was actually dominated by the Packers offensive line last week, and the Saints have an equal amount of talent across their offensive line.  Aaron Jones averaged over 7 yards a carry last week, and Mark Ingram and Alvin Kamara are more than capable of making big plays on Sunday. Marcus Peters has been seriously burned multiple times this year, and Michael Thomas is a very tough match-up for anyone. The Saints defensive strength lies in its run defense, and the Rams offense runs on Todd Gurley, so it's fair to say Jared Goff will be forced to air it out more than Sean Mcvay would like. Jared Goff should find ex Saint Brandin Cooks and Robert Woods for plenty of big plays, but I think the Saints end the Rams undefeated season.
Patriots 30-26 Packers
It's a match-up between the two best quarterbacks in the league (Sorry, Patrick Mahomes, but these guys have been doing it for many years) Tom Brady is an absolute mastermind when in comes to completing short passes and keeping the other teams offense on the sideline, which I think will be a key strategy the Patriots need to use this week. Both quarterbacks have taken this week to praise each other, and I'm expecting both to be great in prime time. However, I think the Patriots simply have more talent, coaching and experience to win this big game.
Cowboys 21-19 Titans
In a game with two teams coming off byes, we should see a game with big playoff implications with two teams needing a win to keep pace with their division leaders. The Cowboys are 3-0 at home this year, compared to 12-16 in their last 28 home games, so they could be due for a dud this week. Still, I like the Cowboys to pull this one out over the inconsistent and struggling Titans.