Don't Shame Teens for Having Fun
Trick-or-treating debate rages online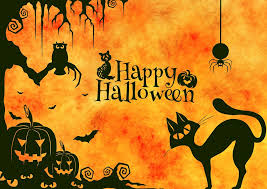 A Facebook past about Halloween has gone viral over this seasonal debate: should teenagers go trick-or-treating? The "Today" show conducted a nonscientific poll, asking, "How old is too old to trick-or-treat?"
Parents couldn't agree on a specific cut-off age. Seventy-three percent of the more than 2,000 respondents said trick-or-treating should stop between the ages 12 and 17. Regardless of age, everyone should get candy on Halloween.
"For those passing out candy this year, can you please take into consideration giving candy to teenagers and not shaming them for trick-or-treating by saying , aren't you too old to be doing this?" says a post that has been shared a ton.
Some people said they won't even open the door to anyone over a certain height on Halloween.
"In the world today, anyone is foolish to open their door to anyone masked over 4′ tall and not walking with daddy," wrote Lou Latte.
"Have a party for your teens, but keep them off the streets and away from strangers' homes."
A few bad apples have ruined Halloween for teens in some neighborhoods.
"They show up in large groups and intimidate many single and elderly persons. If teens were respectful it wouldn't be an issue. But in my 47 years I've never had a teen (15+) show up polite and respectful. I refuse to open my door."
These types of comments, however, were outweighed by the majority. Which suggested that people are willing to give free candy to whoever darkens their stoop on October 31, be they 6 or 16.