Things About Freddie Mercury That Most People Don't Know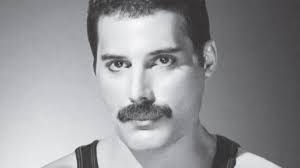 Freddie Mercury was a British singer and songwriter known for being the lead singer of the rock band Queen. This Friday, the movie 'Bohemian Rhapsody' will be released and it will follow the band's journey through their ups and downs. Although Mercury was very lively on stage, he was a shy person that kept his life private.
Here are twelve facts about him that most people don't know:
1) Freddie Mercury designed Queen's Crest logo himself, thanks to the degree he received in art and graphic design.
2) He was in a long-term relationship with Mary Austin and when he died in 1991, most of his money and his house was left for her.
3) His famous half mike happened on accident. When performing at a show early on in his career, his mike stand snapped in the middle of a show and instead of stopping the performance he kept going with half of the mike stand missing.
4) Freddie Mercury loved collecting stamps. His stamp collection is now exhibited at stamp shows worldwide.
5) He wrote the song 'Crazy Little Thing Called Love' in a bathtub and even requested a piano be moved over the bathtub so he could compose the song.
6) Freddie Mercury's favorite artists were Aretha Franklin and Jimi Hendrix.
7) In 2009, Freddie Mercury was voted the best rock singer of all time by Classic Rock.
8) Freddie Mercury used to dress Princess Diana as a man and sneak her out to join him and his band on a night out.
9) He owned as many as ten cats.
10) A statue of him was put in Switzerland in 1996.
11.) His birth name was Farrokh Bulsara
12) He legally changed his name to Freddie Mercury around 1970 when Queen was formed.
13) Freddie Mercury recorded many songs with Michael Jackson such as 'State of Shock', 'Victory' and 'There Must Be More To Life Than This'.