NFL Week 8 Predictions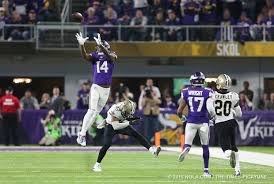 Texans 23-20 Dolphins
The Texans have now won straight 4 straight. The Dolphins were just shredded by Kerryon Johnson and the Lions rushing attack, giving up over 240 yards on the ground alone. And Brock Osweiler just isn't a good quarterback, and he will be seeking "revenge" on a team he pretty much stole $100 million from. I say former Dolphin Lamar Miller has a solid game, considering the Texans are shorthanded at receiver this week.
Eagles 22-17 Jaguars
In a critical game for both franchises, both preseason Super Bowl favorites will be scrambling just to get back to .500. Offense should be tough for both teams here, and as anyone else would, I'm predicting Blake Bortles to be forced into more mistakes than Wentz.
Ravens 27-17 Panthers
I just can't see how the Panthers are going to win this game. Sure, the Ravens lost to the Saints last week,  but their top defense held their own and Drew Brees is a far better quarterback than Cam Newton is. They have been known to struggle on the road in the past, but they just match-up well with the Panthers across the board. Newton should make a few big plays, but ultimately I'm taking the Ravens all day.
Bears 31-13 Jets
Yeah, there's no way I'm ever betting on a Jets upset win again. The Bears are coming off two close losses to good AFC East teams, and should be more motivated than ever to get back on track. The Jets should have little success against the Bears front and don't have the receivers to exploit the Bears defense.
Steelers 31-24 Browns
Coming off a bye, the Steelers have had plenty of time to devise a gameplan against the Browns offensive rookie duo of Baker Mayfield and Nick Chubb. The Steelers should give Mayfield some trouble, and the Steel Curtain should make things difficult on Chubb. Regardless of Le'Veon Bell's availability, I like the Steelers here.
Chiefs 34-17 Broncos
The Broncos gave the Chiefs a very tough test a few weeks ago, but then Patrick Mahomes turned back into Patrick Mahomes. Now that the Chiefs have had a good feel of the Broncos, they return to home, where they have been superb not only on offense but also on defense. Kareem Hunt, Tyreek Hill, Travis Kelce and Mahomes at Arrowhead Stadium is simply unfair.
Seahawks 23-24 Lions
The Seahawks have a solid running back committee, but the Lions have Kerryon Johnson, who I still think is a top 10 running back in terms of pure talent and potential. Johnson has been great all season, but Matt Patricia finally decided to give him the ball last week, and he was rewarded with 179 scrimmage yards. Both teams have been pass heavy in recent years, but are now surprisingly leaning towards a rushing offense. I like the Lions in a tight one at home.
Buccaneers 27-34 Bengals
I'm expecting the Bengals to jump out the gates scoring at will against a pathetic Bucs defense. Jameis Winston has been putting up points and yards, but he's also made some costly mistakes. He should come back a bit in catch-up mode, but the Bengals should take this one.
Redskins 20-17 Giants
In a pathetic NFC East division, the Redskins have taken advantage, as they are built to win the ugly, low scoring games that have been prominent in the division.  Alex Smith doesn't really turn the ball over, and in an ugly defensive game, that should be enough to propel the Redskins over the lowly G-Men.
Colts 19-23 Raiders
No, I don't trust the Raiders to win a football game. Especially after they just lost their two best offensive players, Marshawn Lynch to injury and Amari Cooper to the Cowboys. But the Raiders have home field advantage against a below average Colts team.
Rams 38-27 Packers
The Packers may be a good team, but this year, the Rams are a great team. The Packers have been torched in both the air and the ground at times this season, and they really don't have the secondary to stop the likes of Robert Woods, Brandin Cooks and Cooper Kupp, or the defensive line to bottle up Todd Gurley. Aaron Rodgers will do his best to keep pace with the explosive Rams offense, but he simply doesn't have enough talent around him to win a game like this.
49ers 24-20 Cardinals
This is a hard game to pick simply due to the fact that both teams are two of the worst in the league. The Cardinals should play a little better simply based off the fact that they don't have Mike McCoy running the offense, and David Johnson now has a great chance to revive his lowly season. I think C.J. Beathard is helped by the running game, and makes fewer mistakes than Josh Rosen.
Saints 29-31 Vikings
The NFC Championship should be just as exciting as it was last year. It should actually play out very similar as well, except that Kirk Cousins is a major upgrade over the mistake-prone Case Keenum. Both secondaries have shown weak spots this year, and Cousins and Drew Brees should both be able to exploit them with their wide arsenals of weapons.
Patriots 24-17 Bills
Tom Brady could actually have a tough time with a stiff Bills pass defense, and it doesn't help that the Pats will likely be without Sony Michel. Still, Brady excels at getting short passes and controlling games, which I think will be his best skill on Monday Night.