NFL Week 7 Predictions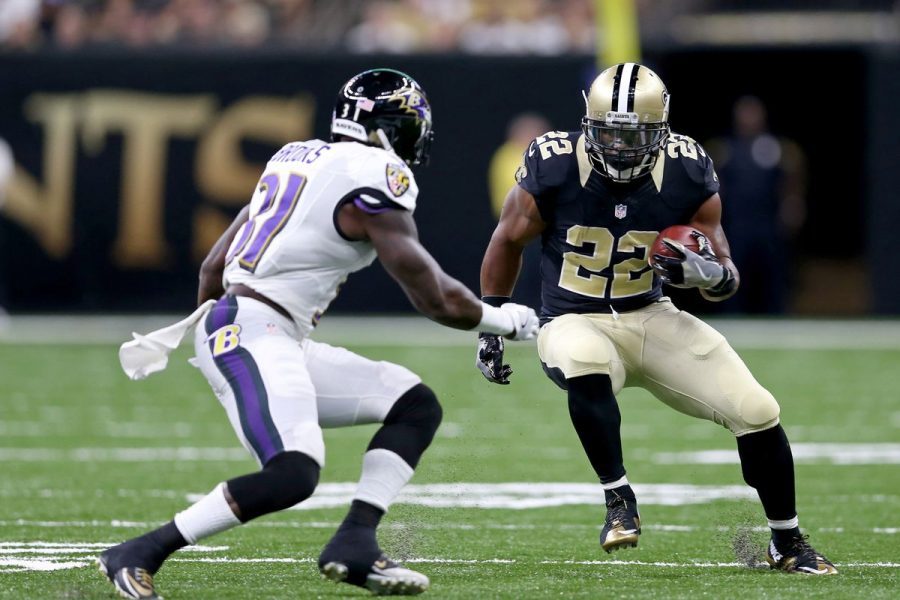 Broncos 17-13 Cardinals
Please Roger Goodell, schedule some better Thursday Night games. Case Keenum and Josh Rosen aren't exactly going to make many people tune-in, but they should make both defenses look elite. One of the worst rushing defenses in the league should get shredded by Phillip Lindsay and Royce Freeman, so I guess the Broncos win this game, but in quite an ugly way.
Titans 20-34 Chargers
Well, the Titans scored zero points last week, and were held under 150 total yards. The Chargers ran for 246 yards alone on Sunday, and put up 38 points. These are two teams trending in different directions. LA now lies just one game behind the seemingly unbeatable Chiefs after winning three straight and looking like one of the best teams in the AFC, and I don't expect them to slow down in London.
Patriots 27-25 Bears
The Patriots have looked like a whole new team in the last 3 weeks. After stumbling out of the gates, they have finally looked like the Patriots we know. The Bears lost a tough game in Miami last week, but again showed that they are one of the most underrated teams in the league. I'm expecting a good game in Chicago, one that the Pats will need a last minute drive to win.
Bills 16-17 Colts
Andrew Luck had the definition of a bi-polar game against the Jets, throwing for 3 touchdowns and 3 interceptions. He might get T.Y. Hilton back this week, which should help stretch the field against a surprisingly stiff Bills defense that has only given up an average of 15 points over the last 4 weeks. We might see none other than Derek Anderson under center Sunday for the Bills as Josh Allen is out with an injury. While I don't trust Luck to win football games, I think the Colts have just enough to overcome the Bills.
Browns 31-33 Buccaneers
The Browns may have gotten crushed last week, but lets not forget that for the most part this season they have looked like a vastly improved team from a year ago. Expect some short passes and screens to be open for Baker Mayfield against the worst pass defense in the league. But Jameis Winston actually looked like what the Bucs drafted him to be last week, and appears to have finally built chemistry with his receivers. I expect the Bucs to narrowly win a shootout.
Panthers 24-26 Eagles
Carson Wentz and the Eagles finally appear to be back on track. The Panthers are 3-2, but remain one of the shakier teams in the league. I'll take the Eagles by 2.
Vikings 20-23 Jets
The Jets have over performed this season while the Vikings have under performed, so why not predict an upset? The Jets have picked off 10 passes this year, and have forced nine fumbles. Kirk Cousins is known for fumbling away the ball, and I think the Jets will be out to get him.
Dolphins 24-22 Lions
Both of these teams can be great when they are at their best, but they both suffer from serious inconsistency. One week, the Lions get absolutely smashed by the Jets, and then they hold Tom Brady under 150 yards just weeks later. The Dolphins are 4-2 but have suffered a 38-7 loss. I'm expecting Kerryon Johnson to finally be given 15 carries, and both teams to be pretty good.
Texans 17-24 Jaguars
The Jaguars offense has been straight bad this year, outside of two games. Apart from these two games, they have scored 20, 6, 14, and 7 points. Leonard Fournette's loss definitely hurts, but TJ Yeldon has been solid in his absence, and if we're being honest, Yeldon is far from the Jags problem. Blake Bortles may be the pilot, but he has repeatedly crashed the plane. So why am I picking the Jags over a team who has won three in a row? Well, lets not forget about Aj Bouye and Jalen Ramsey and the Jaguars defense. I'm expecting a banged up Deshaun Watson to have a tough day, especially with the lack of a Texans rushing game. I say Bortles starts to put out the fire he started.
Saints 24-30 Ravens
It's kind of hard to pick the Saints to lose a game, considering their trio of Alvin Kamara, Mark Ingram, Michael Thomas and Drew Brees under center. Drew Brees has beaten 31 teams in his 18 year career. The one team he hasn't beaten? The Ravens. He's even beaten the Saints, despite spending the last 12 years in their jersey. If anyone is going to stop or at least slow the Saints down, it's going to be the Ravens. The Ravens have given up both the lowest yardage and point totals this season, giving up just 12.8 points per game. On the other side of things, you have one of the leagues worst defenses in the Saints. Defense wins championships, right?
Cowboys 17-21 Redskins
I think that the 40 points the Cowboys scored last week will go down as one of the biggest flukes this season. There is no way I trust Dak Prescott to put up anywhere near that amount of points this week, even against a subpar Redskins defense. If there's one thing Alex Smith does well, it's winning games where the only responsibility he has is to not turn the ball over. I think this will be one of those games.
Rams 41-19 49ers
I was actually really impressed with how the Niners played last Monday Night. Had it not been for one of the best quarterbacks in the league, I think they would've won that game. CJ Beathard might not be the disaster we thought he would be. I mean, the guy just went foot to foot with Aaron Rodgers and almost won. The combination of Matt Breida, George Kittle, and Marquise Goodwin are actually turning out to be a solid trio. With that being said, they really stand no chance this week. The most "average but great" quarterback Jared Goff and superstar Todd Gurley should put on yet another show here, and advance to 7-0.
Chiefs 37-31 Bengals
If last weeks thriller wasn't enough, the Chiefs yet again are playing a great team in prime time, expect this time, they don't have to play Tom Brady. While they scored on the Patriots seemingly at will, they just couldn't stop Brady. While the Bengals have AJ Green, Tyler Boyd, and Joe Mixon, I'm not expecting quite as many points. But not by much- we should get another shootout, and one that I think Patrick Mahomes can win.
Falcons 30-24 Giants
Oh, the Giants. I would almost go as far to call them this years Jets, except they actually have some talent. But a lot of their talent lies in two players, one of them being OBJ, who hasn't exactly concealed his true feelings towards the team. I'm still betting that one day, Beckham will attack an object on the sideline that just happens to be Eli Manning. Saquon Barkley and OBJ should have big days against the leagues worst Falcons defense, but the teams success is seriously limited by Manning and a horrid offensive line. The Falcons should win this game.