Sears Is Failing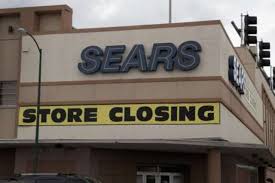 Sears Bankruptcy
Sears has just filed bankruptcy and is planning on closing around 142 more stores around the end of this year. They already have planned to close additional 46 stores by next month.
Kmart and Sears might end up like Radio Shack, Sports Authority, and Toys "R" Us: in a graveyard! Sears has been going through this problem for many years and they can't stop it from happening because they can't sell anything and make profit for the store to last longer.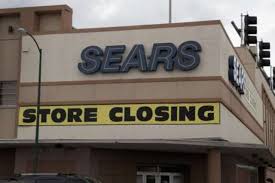 How Much Are They Losing ?
Sears spent money on advertising and it failed to invest in the upkeep and modernization of its outlets. Sears and Kmart stores grew barren and rundown. Sears did many things that they thought would help their store stay alive. Such as cutting off their most valuable assets, including a  massive real estate footprint in order to raise money for Sears to survive.
According to the bankruptcy, Sears was losing about $125,000 a month. Sears dumped the Craftsman brand, which it sold exclusively. The company has been looking for a buyer to buy the Kenmore brand, which are appliances, but they turned down the $400 million dollar deal that they were offered for the Kenmore brand.
Sears At First
Sears was once the nation's largest retailer and its largest employer. In the popular days, it was both Walmart and Amazon of its time. Sears started off as a watch business and then they started getting mass product goods. The Sears catalog was the way many Americans first started to buy mass-produced goods. That was a huge success for Sears because it was an enormous shift for people who lived on farms and in small towns and made many of the goods they needed on their own, including clothes and furniture.
Sears changed America because Sears was the Amazon and Walmart of today's time. Sears and Kmart has 3,500 US stores between them and know the have fewer than 900. The company had 89,000 employees as of February. That's down from 317,000 US employees in early 2006.