Jimmy Butler Makes A Statement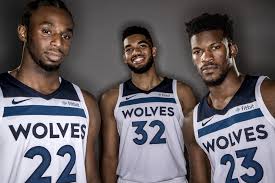 Jimmy Butler for the past weeks has made it complicated for the Minnesota Timberwolves, as he has been asking for a trade and making it clear that he will not get along with Karl-Anthony Towns and Andrew Wiggins.
Jimmy Butler joined the bench, and yes I mean the bench-warmers, to challenge Towns and Andrew. Now, Butler chose to play with the bench players for his first practice back. You may wonder why a star player like Butler would do that but he wanted to make a point by showing the coaches and the team that they need him.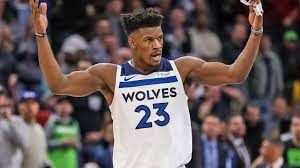 Butler told the coach before practice that his emotions would be let out and he sure did let it rain. Butler dominated over both players Towns and Wiggins. After beating both guys he yelled at the staff  "You f****ng need me! You can't win without me."
Bench units said he motivated them by this move. The reason why Butler did this is because he feel like he deserves better teammates. Butler took the Timberwolves to the postseason for the first time in 14 years by averaging 22.2 points a game last year.
He doesn't deserve to help a team out that much and have to deal with Wiggins' alleged bad work ethic and Towns' reported lack of leadership and bad attitude. Rumors are that he should be traded in a week from now but those rumors have been non-useful for the past 3 weeks as dates change, so only time will tell the next move for Jimmy.