Meeting the Teacher who Teaches Math Teachers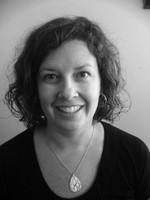 Have you ever wondered who teaches teachers? Obviously they have had previous schooling to become an educator, but who teaches them now?
Warren County does have someone who does just this, her name is Mrs. Sheri Brittenham. Her official title is a math curriculum specialist for the county. When I asked how she would describe her job she replied with, " I help support teachers from grades sixth through twelfth in Warren County."
Before she became a math specialist, Mrs. Brittenham attended Western Kentucky University on a scholarship. She acquired two bachelors degrees in math and spanish, she also achieved two masters degrees in math and library media education.
After all of her schooling, Mrs. Brittenham became one of Greenwood's very own math teachers, working as a math teacher for six years. In 2013, she was offered the job opportunity she currently holds now.
Mrs. Brittenham also decided to go through the National Board process that she explains as, " recognizing teachers across the nation for their hard work as a teacher." To gain this award it means that she has met the national standards for teachers.
Her office might be located at Greenwood, but she is constantly traveling between the schools in Warren County aiding teachers. She helps the math teachers plan lessons that correspond with the standards we are required to learn in school. Every once and a while she has the chance to step in and teach a math class.
With all of her math education, I asked her between geometry and algebra which was her favorite. She answered with, "As a student I liked algebra more. But, they are all important of course!"