What Age is too Old for Trick-or-Treating?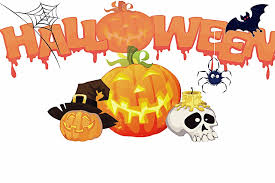 Hang on for a minute...we're trying to find some more stories you might like.
Though it may not feel like it with temperatures remaining in the high 90s, fall will be quickly upon us. The beginning of the new season starts September 22 and with fall comes one of the best holidays, Halloween!
Halloween is a time to dress up, go trick-or-treating, and stuff yourself full of candy. But at what age are we supposed to give up going house to house in search of candy?
Many believe that we should give up this "childish" experience when we hit our teens, but why would we give the opportunity for free candy? We shouldn't have to give up this enjoyable time in our lives until we officially hit adulthood.
It's just as much fun for most teens to get all dressed up in a new costume and go out with their friends to trick-or-treat as it is for young kids. We get the ability to feel as youthful as we once when we dress up and go out to celebrate the fall season.
But when teens decide to trick-or-treat house to house in everyday clothes instead of a costume, should we be forced into giving them candy? I don't believe that candy givers have to give them candy, but for the ones who have dressed up for Halloween teens should be able to receive candy.
Sitting at home by the door, waiting for the doorbell to ring and pass out candy isn't fun for anyone, especially for teens.  Getting a multitude of candies from different houses and trading candies you don't like, and engulfing your candy so fast that you get a stomach ache is part of the enjoyment that we as teens should be able to partake in.