Five Upcoming Movies Releasing This September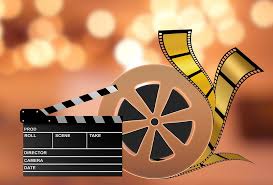 There are many movies releasing soon that have had great reviews based on their trailers. They come from different themes and are diverse. However, all of them are sure to spark interest. The following are five upcoming movies that will release soon:
This movie is set in the 1850's where the main characters Eli and Charlie Sisters are assassins and brothers that find themselves in Oregon and eventually reach California. There they are hired to chase a gold prospector during the gold rush to return the money that was stolen form their boss. This movie will be released on Friday Sept. 21.
The House With The Clock In It's Walls-
In this movie Lewis, a ten year old boy, goes to live with his uncle. He later finds out that his uncle and neighbor are skilled in the art of magic. Then, Lewis accidentally woke the dead causing all the other mystical creatures, witches, and curses to reveal themselves in the town.  This will also be releasing on Sept. 21.
Smallfoot will be released on Sept. 28. It is a story of a yeti who discovers a human. This shocks his community because they didn't know they existed.
Colette is featured as the main character who is forced to give credit to her husband for the books that she writes. After doing so for a while she decides to fight back and express her talent. This is an inspiring movie about gender equality and will be released on Sept. 21.
The great battle will be releasing on Sept.21. It is a historical movie about an 88 day battle where 50,000 Tang Dynasty men try to destroy and invade the Siege of Ansi Fortress. It is the job of  Yang Man-Chun and his troop of Goguryeo troops to defend it.