How You Train For A 5K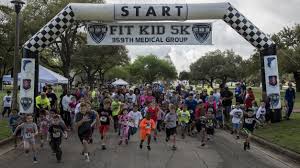 How Would You Train For A 5K? 
If you going to run for a 5k then you should run at least two miles a day to get your indurance, speed, and you will be better at running farther distances.
How Do You Have To Run?                                                                          A 5k is 3.1 miles.                                                                                                         A 10k is 6.2 miles.                                                                                                            A Marathon is 42.2 miles.
People That Are Being A Part Of It. 
Trae Salvador, Gerald Hughey, David Taylor, are many people that are participating in this race.
Trae Salvador- I have been running two miles everyday and been pushing myself because I never run until now and i have many people persuading me to. Mr. Emerson has giving me really good advice since hes gonna be running a Marathon very soon."
Gerald Hughey- " I have been running for my whole life and I suddenly stopped because I been hurting and now i am going to start getting back into running because I miss it and should've never stopped.