Volleyball Remains Undefeated in District 14 Regular Season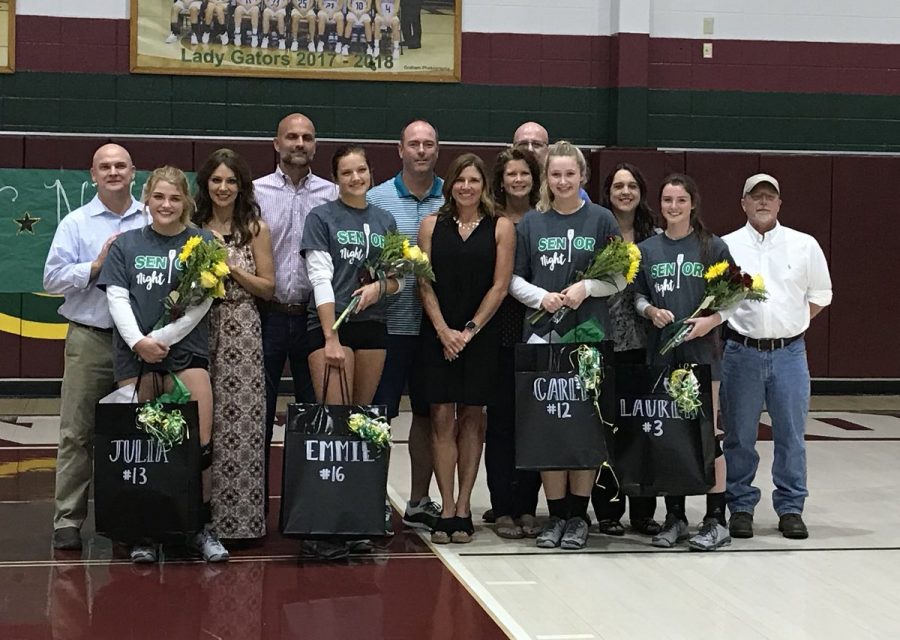 On Monday, September 17, Greenwood volleyball overpowered visiting Bowling Green High School in a 3-0 win, 25-17, 25-14, and 25-13.
Greenwood tallied up a total of 44 kills with Katie Howard, sophomore, leading the game with 16 kills and two aces.
Senior Emmie Bender followed shortly behind with nine kills and senior Julia Kennedy racked up 42 assists.
September 17 was also Senior Night for the Greenwood volleyball team. Julia Kennedy, Emmie Bender, Lauren Pearson, and Carly Miller were the four seniors recognized on Monday.
Greenwood's record is currently 24-2 overall and 7-0 in District 14.
The next volleyball game is Thursday, September 20 when Greenwood hosts South Warren High School. The freshman game begins at 5:00 p.m. with the JV and varsity games following immediately after. The game will be a pink out in support of breast cancer awareness.
Come out and support your volleyball team!