'Bohemian Rhapsody' Brings Queen to New Generation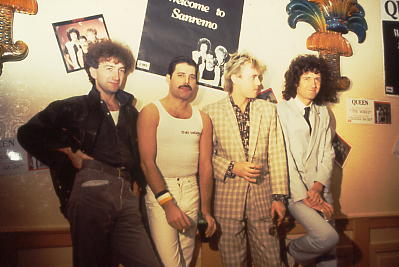 On November 2, 2018, the movie "Bohemian Rhapsody" will be released into theaters near you. This movie well celebrate the band Queen and their accomplishments, including legendary lead singer Freddie Mercury. In the upcoming movie, Mercury will be played by Rami Malek.
Freddie Mercury was  accompanied by Brian May on the keyboard, John Beacon on the guitars, and Roger Taylor on drums.
They first formed in 1971 and then signed with their first recording contract in 1975 with EMI. Later that year, they released their first album Queen. The band's music was based under the genre of classic rock.
During that same year, they went on their first tour of the U.K. and in 1974 released another album. 1975 was the year that they released the famous song Bohemian Rhapsody, which has  sold over 2.5  million records in the U.K. and has been featured in movies such as "Wayne's World."
Queen became really popular in the 1970s and only second to the Beatles. Aside the fact that they were really popular they were never really taken seriously by rock critics. A Rolling Stones review claimed that their 1979 album Jazz was "fascist."
On the band's 40th anniversary, Mercury's biographer Lesley-Ann Jones explains that Bohemian Rhapsody was Mercury's coming out song. Lyrics such as, "Mama, I just killed a man," explains that he has killed the old Mercury.
Of the original band members only Brian May and Roger Taylor remain.  Adam Lambert was recently added to front the band. He first became popular on American Idol in 2009  and now is a popular rock/pop rock artist. Lambert has taken the place of Mercury and Queen is touring around the world.
The movie will follows Queen's story from the beginning, and through their songs and struggles as a team when Mercury decides to leave the band and begin his solo career. This movie will be great for all of the 1970s rock band lovers out there!