Technology Club takes over the future
 A club here at Greenwood High School, called the STLP club. Which is also a class here, it deals with doing projects that deal with technology. It can go from, making a music project, to a video, to a picture.
 STLP had their first club meeting last Friday, around 30 people were at the club meeting.
 The first meeting dealt with Mr. Dillingham telling the students about STLP, like what it is about. It was more of a interest meeting, and telling the students the club dues, telling them to not forget to turn them in.
 STLP gets to go to Regional competition at Western in December, then they go to State Competition at Lexington, Kentucky in the spring.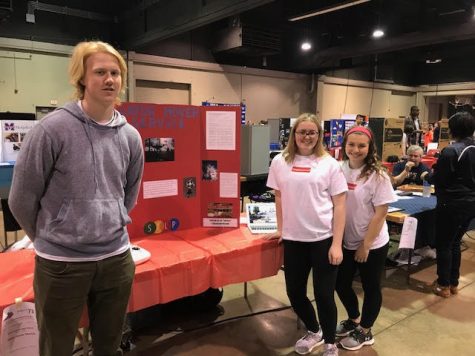 The picture above here is State Competition.
 STLP has big plans for the future, they would love to see STLP grow. They wanna make it a viable asset to Greenwood. They wanna help with technology, highlight events. Wanna be a source of teaching to everyone else in the school and be leaders to Greenwood.
 The STLP club is always looking for new members! If you wanna join, go see Mr. Dillingham in room 323. To join, it cost $20 and the deadline for new members to join and the club dues is September 27th.