MGK vs Eminem
Who do you think won when it came down too dissing from two former friends, now rivals Eminem and MGK(machine gun kelly)?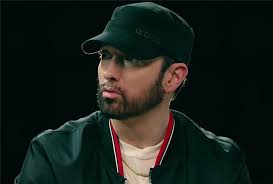 Diss tracks booming when oldschool Eminem comes back on the new genrations to diss rappers like Lil Yatchy,Lil Pump,Tyler The Creator, and MGK which was first to dish dirt on in a track titled "Not Alike," to which the rapper responded with a scathing   diss-track titled "Rap Devil" on Monday (Sept. 3). The rappers' years-spanning feud dates back to 2012, but this is the first time the two have exchanged diss tracks, reigniting flames almost bigger than before. These rappers take it serious as normal disses don't get as personal. 2017-2018 disses came down to a bunch of threats and very powerful words of what they would do to each other or making fun of them, usually not a lot of personal business just a bunch of hatred. This one will involve Hailie Jade (eminem's daughter) in the cross fire. Eminem's main concern was his daughter being talked about by MGK in a lieing way or negative way. This diss has a long background story behind it but now shows these emotions as a start of taking shots In Eminem's new song "Not Alike" informing MGK, Eminem states "But next time you don't gotta use Tech N9ne. If you wanna come at me with a sub-machine gun. And I'm talkin' to you, but you already know who the f*** you are, Kelly.I don't use sublims and sure as f*** don't sneak-diss But keep commentin' on my daughter Hailie." Reading the lyrics shows how Eminem expresses his feeling showing hate on MGK.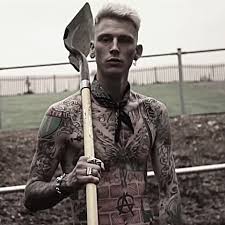 MGK responds back with song titled "Rap Devil" which has irony because Eminem calls himself "Rap God" and had a song titled that in 2013. MGK fired backed in "Rap Devil" with a statement stateing that Eminem blackballed him a while back and didn't change anything. "Let's talk about the fact you actually blackballed a rapper that's twice as young as you (let's talk about it)/ Let's call Sway, ask why I can't go on Shade 45 because of you/ Let's ask Interscope how you had Paul Rosenberg trying to shelf me."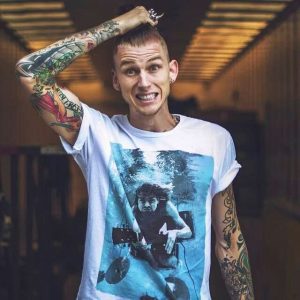 Machine Gun Kelly
has long been a fan of
Eminem
and has credited him as an inspiration to pick up where he left off at and coming back.
MGK
agressivly fired off a tweet regarding photos of Em's famed daughter,
Hailie
, who was 16-years-old at the time, that had surfaced online, much to the chagrin of her father. "Ok so I just saw a picture of Eminem's daughter… and I have to say, she's hot as fuck, in the most respectful way possible [because Eminem] is king," he wrote.
Jada Johnson(Greenwood Junior) says Eminem has won this battle because he is better and lyrics were more informative then mgk's
Aidan Barks(Greenwood Junior) says Eminem won because he is the goat and has been in the game longer then he has.