YoungBoy Never Broke Again has Released 3 Albums in the Past Month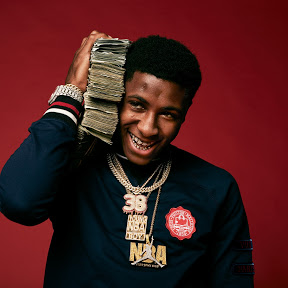 Popular rapper NBA YoungBoy has been getting more and more fame recently. After his tough year, he has been coming up strong with his music lately.
NBA Youngboy, whose real name is Kentrell DeSean Gaulden, was arrested earlier this year again.
The rapper was arrested for aggravated assault and kidnapping charges in February. He was released on bail in March for $75,000.
His first arrest was in November 2016 due to charges of attempted murder in the first degree.
Gaulden has made a big comeback. After his bail, he released an album (Until Death Call My Name) that had a couple of bangers such as "Outside Today" and "Astronaut Kid."
He has dropped three albums since last month: 4Freedom; 4Respect; 4Loyalty.
The first one to release is 4Respect on August 24. This album features Kevin Gates in all 4 songs. The songs are "2 Hands," "Head On," "I Am Who They Say I Am," and "TTG." The best song is "Head On." This album is good, but can't surpass 4Freedom.
The next album that was released is 4Freedom which was on August 30. This album is by far the best.
There are no features in this album, just YoungBoy. The tracks include: "Drawing Symbols," "Run in Here," "Change," and "We Dem," the best track.
The last album to release is 4Loyalty. The release date was September 6. Young Thug and Quando Rondo feature in this album. There are two songs with Quando, one with Young Thug, and one with just Youngboy. The songs are "This For The," "Nobody Holds Me," "Permanent Scar," and "Rip Dump."
This album comes in last but still is a good one.