Honor Soldiers With Letters From Home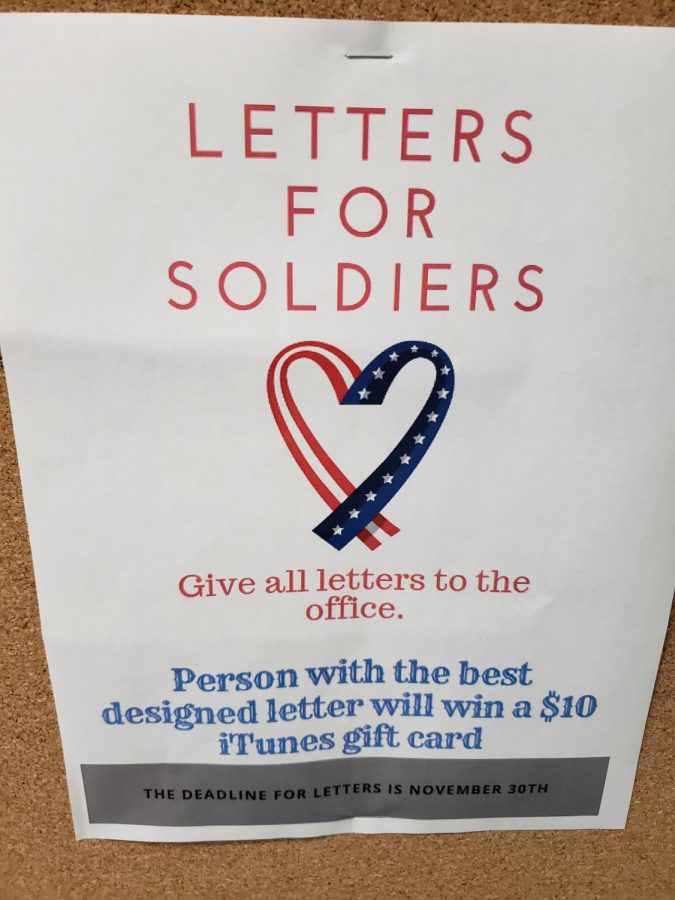 Want to support our troops and have a chance to win an iTunes gift card?  Here is your chance! Writing a letter is a meaningful way to show support for U.S. service members.
It only takes five minutes of your day, but will bring lasting joy to our troops.
Don't know where to start? A simple "Dear Service Member" will get you going. Words of encouragement could mean the world to them.
Talk about home, family, sports, hobbies, music, movies, and remind them that their sacrifice is appreciated.  Deadline for letters to be turned in to the office is November 30.