Tay-K Gone for Good?
Tay-K, who is still a teen, came out with a huge hit as you may know called "The Race." The rap song has a story behind it that made it 44th on the Billboard chart and hit 1 million views in a week. The story behind the song is about a murder that he is convicted of.  The lyrics from "The Race" mainly say he didn't beat the case so he did the race.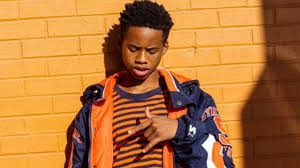 Tay-K was on the run during a man hunt which he was on the most wanted list after cutting off his ankle bracelet, then later on making a song bragging about how he got away from the law.  
Tay-K has been charged in connection with a fatal shooting at a Chick-fil-A restaurant in San Antonio. The Chick-fil-A shooting caused a death of 23-year-old Mark Anthony Saldavir.
Tay-K was alleged to have been involved with the robbery of a 65-year-old man in Arlington.  Tay-K is also awaiting trial for the murder of 21-year-old Ethan Walker, who was killed in a home invasion on July 27, 2016. State District Judge Wayne Salvant denied bond after saying if Tay-K is able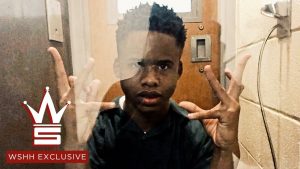 Thousands of hashtags (#freetay-k)  go up for Tay-K  but the likely hood of him getting out is very low. Tay-k was recently transferred from Tarrant count jail in texas to the maximum-security Lon Evans Correction center. He is being held in solitary confinement. This move took place after a sheriff deputy discover a phone and a charger hidden in a white sock tucked in Tay-k's underwear during a pat-down. He got a third degree felony in possession of a prohibited item inside a correctional facility, which just adds more to his place by the judge. no bond and Tay-K isn't really trying to be on his best behavior, so I don't see no good news on Tay-K anytime soon.