What Happened At The VMAs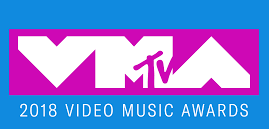 Monday night of this week, MTV aired the 35th annual Video Music Awards. There were performance highlights and award winners during the night. The show had no host this year. Greenwood students, though majority of us did not watch the awards, have varying opinions on the winners.
Award Winners
Category
Best Video: "Havana" by Camila Cabello [ft. Young Thug]
Best Video with a Message: "This Is America" by Childish Gambino
Song of the Year: "rockstar" by Post Malone [ft. 21 Savage]
Best New Artist: Cardi B
Best Collab: "Dinero" by Jennifer Lopez [ft. DJ Khaled & Cardi B]
Best Pop Video: "no tears left to cry" by Ariana Grande
Best Hip Hop Video: "Chun-Li" by Nicki Minaj
Best Dance Video: "Lonely Together" by Avicii [ft. Rita Ora]
Best Rock Video: "Whatever It Takes" by Imagine Dragons
Best Cinematography: "APES**T" by The Carters
Best Direction: "This Is America" by Childish Gambino
Best Art Direction: "APES**T" by The Carters
Best Visual Effects: "All The Stars" by Kendrick Lamar [ft. SZA]

Best Editing: "Lemon" by N.E.R.D [ft. Rihanna]
Push Artist of the Year: Hayley Kiyoko
Song of the Summer: "I Like It" by Cardi B, Bad Bunny & J Balvin
Michael Jackson Video Vanguard: Jennifer Lopez
Highlights
Logic performed "One Day" alongside immigrant families to protest the Trump Administration's immigration policies.  He wore a shirt reading "F*** The Wall" and the children onstage wore shirts that said "We are all human beings."
The performance had the families separated at the beginning, but they were reunited at the end. Logic has received praise online for taking a stand.
While he was commended for his performance, another artist created a whirlwind of controversy online.
Madonna performed a "tribute" to the late Aretha Franklin. Critics say that her speech focused too much on her and not enough on the Queen of Soul. She spoke about how Aretha impacted her career.
Many celebrities, nominees and regular attendees alike, skipped out on the VMAs. Among them were The Carters, Drake, Rihanna, Janelle Monae, Childish Gambino, and Taylor Swift.
MTV has been struggling to stay relevant in a world where you can simply Google music videos and award winners. 2018 brought record low rating to the Video Music Awards, dropping 23% from 2017's previous low record. The show also fell 15% in viewers from last years show.
Greenwood Students on the VMAs
Greenwood students have mixed views on the VMA winners and events. Chapel Bryant, a freshman, says, "I feel that it was unexpected that she actually won," when asked about Cardi B being the Best New Artist.
When asked how he felt about Cardi B winning, David Thang enthusiastically said, "I like her so yay that's good!"
Shelby Sutton says that "Havana", the video of the year, "was ridiculously overplayed. The song got annoying so it wasn't anything special."
Jamie Smith says, "The song was pretty popular so I guess she deserved it."
Taylor Haney feels very strongly about This Is America winning Best Video With A Message, saying "I really like him I'm glad he won!"
Olivia Otto, when asked about Logic's performance, says, "I'm really glad he did that. It was a smart decision. You can incorporate almost anything into music and get away with it."
None of the people interviewed, except for one, had watched the Video Music Awards.