Ben Affleck Sent Back To Rehab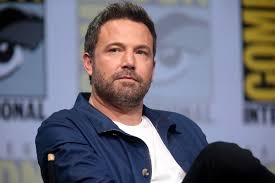 Hang on for a minute...we're trying to find some more stories you might like.
Ben Affleck, a widely-known actor, has recently entered rehab for his alcohol issues. Affleck has acted in many films, and known for portraying Batman in the Justice League film.
Affleck has had struggles in the past with his alcohol issue. He sought treatment before in 2001 and 2017. In 2017, he wrote about his treatment's completion, and how he will continue to fight it from then on.
Affleck's wife was seen walking in Affleck's home with a unidentified person, then leaving with Affleck. Recently, Affleck and his wife, Jennifer Garner, have filed for divorce. They announced them separating in 2015 after 10 years of marriage. They did file a divorce in 2017, but it has not be finalized yet.