Sara Holland's 'Everless' Creates New Meaning For Time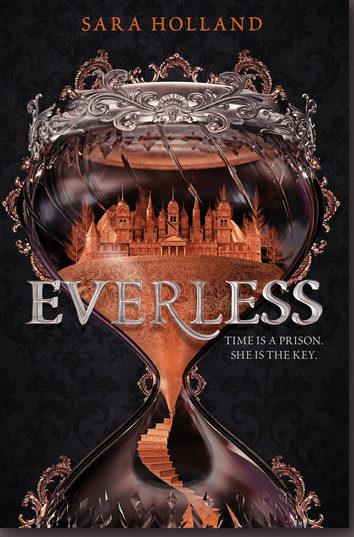 The first book of the series "Everless" by Sara Holland is a fictional book where the wealthy have power over everything. In the kingdom, Everless and all other areas surrounding it, blood is converted into time. This is unfortunate for the impoverished because they are forced to give up their time (their blood) in place of money for bills or food.
The book first takes place in a small town named Crofton where the main character, Jules, lives with her father. Jules and her father have never had a large amount of money and have always struggled to pay their rent and buy food.
When it comes time to pay the rent, her father is forced to give up some of his time to continue living there. When Jules realizes that her father is almost out of time she decides to start working at the Everless Palace to make more money and help her father.
Her father warned her about this due to a conflict that occurred many years ago at Everless that involved them. However, she decides to only work there until she receives enough money to live comfortably on. When she gets there, she tries to understand her past at Everless causing new problems that she has to face.
While doing so she makes friends along the way, as well as enemies, and starts to develop feelings for an old friend of hers. She eventually decides to stay there until she can figure things out.
When she finally discovers who she is, she realizes that she must kill someone who is endangering her loved ones. Before she could face that obstacle, she must take time to find out what she is capable of.
Everless is a highly recommended book for people who enjoy fantasy and drama. It is a book full of plot twists and mystery that leaves the reader on the edge of their seat throughout the story. This series continues in the next book that will be released in December of 2018. Make sure to read "Evermore" to find out what happens next.