Get To Know Melissa Willett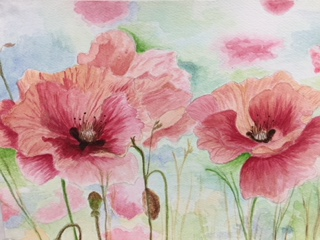 Greenwood High School has always had a very active art program. Students with a range of capabilities and interests take part, and some pursue a career in art. After the previous teacher, Ms. Soule, retired, Greenwood began to search for her replacement. They found Ms. Willett, a Greenwood alumna.

Willett has been teaching for 15 years. She attended Western Kentucky University, where she earned her undergraduate in art education and her masters in counseling. She is married to an English teacher and has two children.
Willett's interest in art was sparked when she first came to Greenwood. She had always enjoyed art, but after taking art class here, she became enamored. Her favorite mediums include drawing, watercolor, and printmaking. If she could travel back in time to meet one famous artist, it would be either impressionists Claude Monet or Mary Cassatt. She says, "I love their work; I love the colors; I like the time period."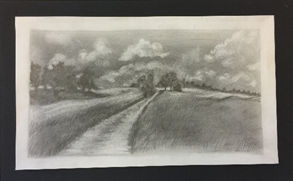 It has been very interesting (and very nostalgic) for Willett to be back at Greenwood. She has enjoyed exploring the new renovations and revisiting old traditions.
"It's really neat to come back and see the traditions carried on," she said with a smile.
Willett feels obligated to do her best as a teacher, seeing that she is an alumna. She's reflected back to her days as a student to ensure she provides an art education as excellent as the one she received. Willett admits she's worried about adjusting to the changes at Greenwood and living up to Ms. Soule's legacy.
Now that Willett is in charge of the art program, she wants students to have a very good foundation in drawing. She wants them to have art one and leave with artistic experience. She also wants students to progress through the art levels, and if they can take AP courses then she absolutely wants them to. Willett hopes to help Greenwood students to blossom in creativity and explore their artistic capabilities.