Legend of Zelda Twilight Princess Still a Classic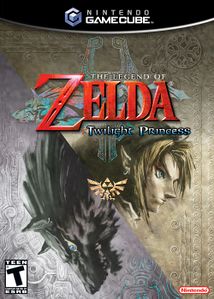 Although "The Legend of Zelda Twilight Princess" was released in 2006 on the Gamecube/Wii, it will still intrigue modern gamers. A new version of the classic was remastered and released in March of 2016 on the Wii U.
The game is set in Ordon Village. Link lives in Ordon Village and works as a ranch hand. Link is asked by the village blacksmith Rusl to deliver the Ordon Sword to Hyrule Castle. When Link is finally about to start his journey on the way to Hyrule Castle, the Mayor's daughter Llia and Rusl's son Colin both get captured by monsters.
They get kidnapped, and Link gets knocked out. Link then wakes up, remembering what had happened. He gets up, runs to hurry to them. Then, he gets pulled into the twilight realm. Link transforms into a wolf, then he gets imprisoned. An imp named Midna helps his escape from the cell and they start the adventure to save Link's friends.
I have to give this game a 10/10. It has to be one of my favorite games to play ever. Probably my favorite Zelda game too. I absolutely love the story line; it hooks you in. This game keeps getting better and better. I grew up with this game so I've been playing it all of my life. If you ever want a game to play, I have to definitely recommend this game.