Sandy Hook Families Sue Info Wars Host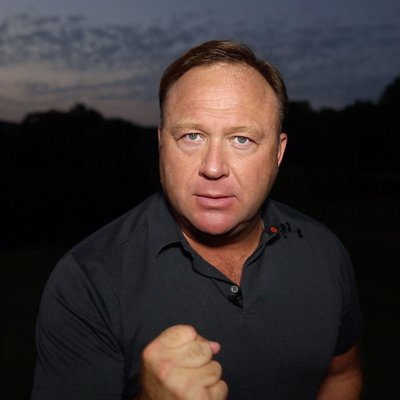 In case you didn't know, Alex Jones is the host of a radio show called Info Wars. He has a history of being very passionate about his line of work. Recently, he's come under fire for multiple reasons.
As of right now, he has been suspended from Twitter for a week for violating the social media's company rules against inciting violence. Jones had retweeted a link to a video on Twitter's Periscope service calling for supporters to get their "battle rifles" ready against media and "antifa" activists.
According to a statement from Twitter, Jones' account "currently has limited functionality." The account will regain full functionality seven days after the removal of the tweet in question.
The week long suspension will ultimately prevent Jones from tweeting or retweeting, however, he will be able to browse Twitter.
The Twitter CEO Jack Dorsey called the suspension a "timeout."
"I feel any suspension, whether it be a permanent or a temporary one, makes someone think about their actions and their behaviors," Dorsey said.
His twitter being suspended isn't the only thing happening in Alex Jones' life right now.
Currently, he's being sued by six families–each of which have lost a loved one in the Sandy Hook massacre–for saying the mass shooting in Newtown, Connecticut, was fake. He claimed that the massacre was a hoax staged by the government in an effort to tighten over firearms.
The families of four students and two students who died in the shooting filed the suit in a Connecticut court.
"Jones is the chief amplifier for a group that has worked in concert to create and propagate  loathsome, false narratives about the Sandy Hook shooting and its victims, and promote their harassment and abuse," the lawsuit states.
The legal complaint says Jones does not believe the shooting was a hoax. However, he has repeatedly accused Sandy Hook families their family of faking their family members' deaths.
"We've clearly got people where it's actors playing different parts of different people," the suit quotes Jones saying in reference to crisis actors. "I've looked at it and undoubtedly there's a cover-up, there's actors, they're manipulating…"
Jones has denied all allegations.
He addressed the lawsuit on his InfoWars.com show. "This is all out of context… And it's not even what I said or my intent," he said. "I'm not going to gt into the real defects of this, I'm going to wait until it's thrown out with prejudice."
He described the lawsuit as an attack on him and the First Amendment.
"This is the modern Lexington, this is the modern Concord. This is the modern fight where they're coming to take it all," he said. "This is defamation against me, it's an information war. It's a misrepresentation….They can find lawyers every week to file disinformation. It says they're desperate and they're wild and it shows we've got to get past their intimidation."