A Culture Carried: Bosnians In Bowling Green
Hang on for a minute...we're trying to find some more stories you might like.
Set up in the Fall of 2017, the Kentucky Museum created an entire exhibit dedicated to the Bosnians of our community. The exhibit provided background information on how Bosnians came to settle in Bowling Green, the loss of lives during the Srebrenica genocide and how it still, to this day, affects the Bosnian folk, and multiple personal stories. Additionally, the exhibit truly goes into detail about the Bosnian culture, acknowledging the music, food, faith, traditional costume, and ways of living.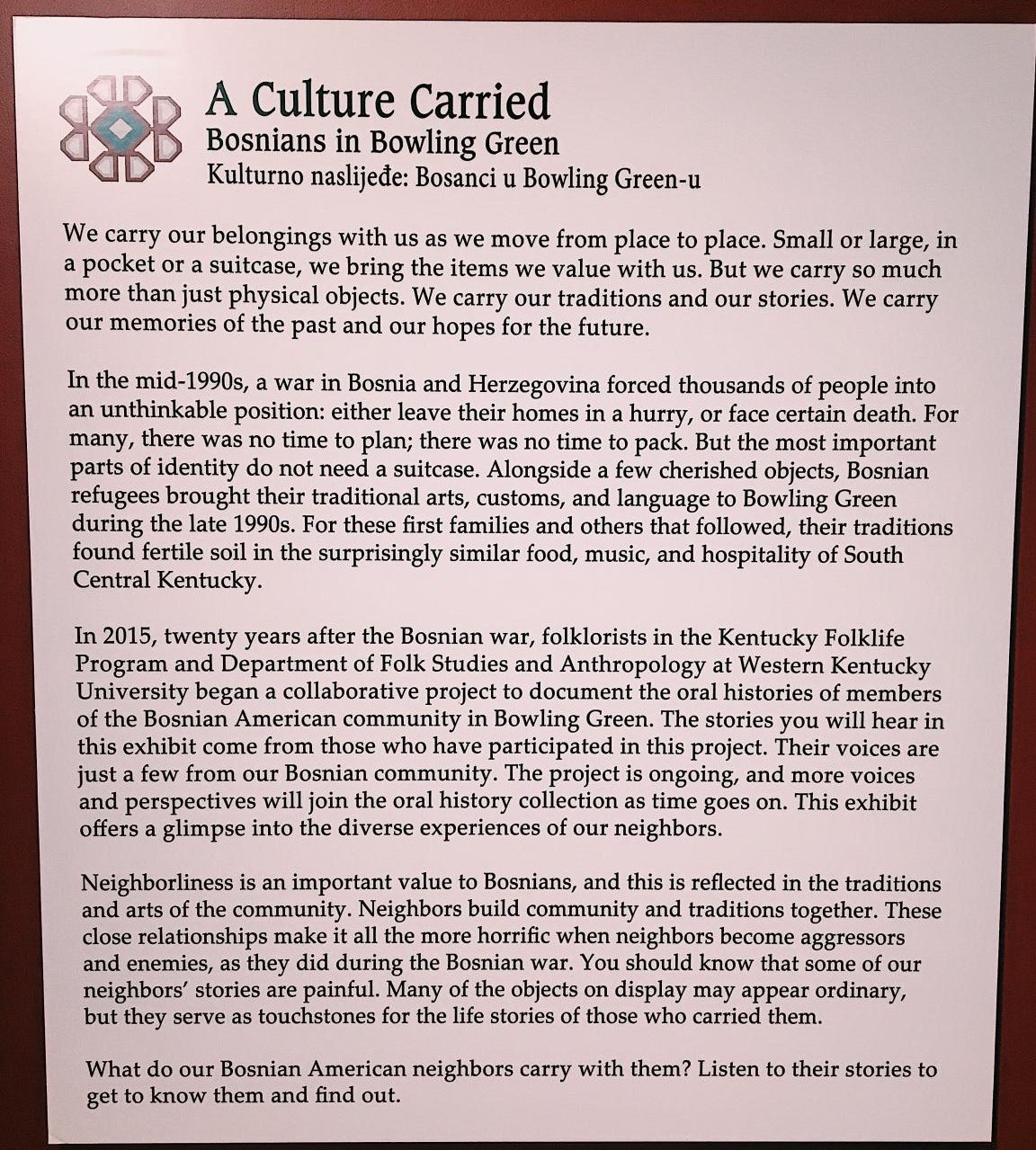 Starting from the beginning, the exhibit kicks itself off with a lengthy tablet, explaining what to expect when walking through it, and how it'll provide a better understanding of the Bosnian refugees.
It then moves on to the conflict in the Balkans, and how it all started. Bosnia and Herzegovina, also referred to as 'Bosnia', was part of former Yugoslavia, along with five other countries: Croatia, Macedonia, Montenegro, Serbia, and Slovenia. The idea of Yugoslavia came to be when the Austro-Hungarian Empire wanted control of the West. It had officially been established as a federation, made up of those six countries mentioned above, after two World Wars. Joseph Broz Tito was the ruler of Yugoslavia, and it had been operating on a nationalistic communism system that suppressed different religions and cultures.
After Tito's death in the 1980's, as well as the fall of communism in other European countries, the nations of former Yugoslavia struggled with their independence. Serbia, wanting to expand their power in the Balkan region, responded with military strength. When Roman Catholic Croats and Muslim Bosniaks joined forces to help declare Bosnia's independence in 1992, Serbians, whose faith is mainly Eastern Orthodox Christian, decided that war was the solution. The Siege of Sarajevo, a war between 1992 to 1995, was an eye-opener for the Balkan countries, and is what encouraged the people to pack up and leave their things behind in an effort to save their families and themselves.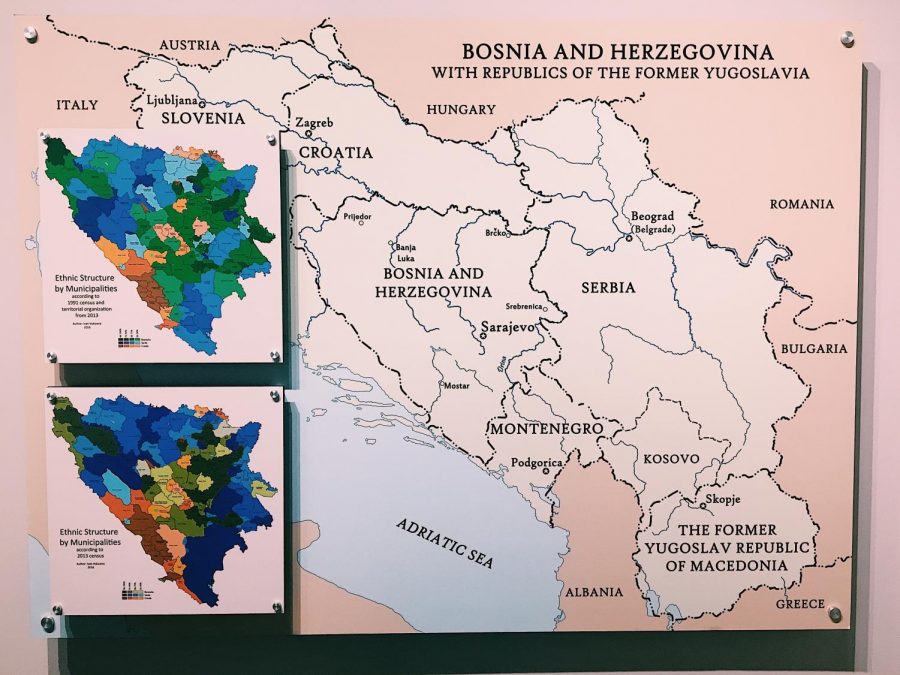 Still at war with Serbia, this leads us to the tragic Srebrenica genocide in 1995. Srebrenica was a village in Eastern Bosnia that was a sort of refuge for the Bosnian population that stayed behind. It was surrounded by Bosnian Serb forces, and had even been considered a "Safe Area" by the United Nations. However, on July 11, 1995, those Bosnian Serb forces were lead by Ratko Mladić, who was a general at the time, and entered Srebrenica where they planned on killing the Bosnians that took refuge there.
Breaking their promises to the UN peacekeepers to keep their inhabitants safe, Mladić's forces committed crimes against humanity by torturing, raping, and killing the Bosnian population in Srebrenica. Later, Mladić ordered the separation of women and small children from the men and boys. Both groups were told they would be transported to a Bosniak-controlled territory, but unfortunately this had not happened for the men and boys. Instead, they had been taken to the countryside where they were executed. Around 8,000 of them were buried and murdered in mass graves, all in the course of a few days.
The victims of the Srebrenica genocide will always stay in the hearts of the Bosnian people, especially in those who escaped the genocide and now reside here. In 2015, our Bosnian community created an annual Walk to Remember for those lost in the tragic event. Hundreds of Bosnians in Bowling Green come together and walk in memory of what happened that July day in 1995.
As you continue through the exhibit, you begin to enter the Bosnian ways of living. Here, they've included both traditional and modern Bosnian music, popular foods, expressions of faith, the traditional costume, and even what a typical Bosnian home looks like and what to expect when you enter one. They highly emphasize how important hospitality is to Bosnian folk. Which, being part of a Bosnian family myself, I know hospitality is a huge deal when you have guests visiting your home, and that it's important you serve them.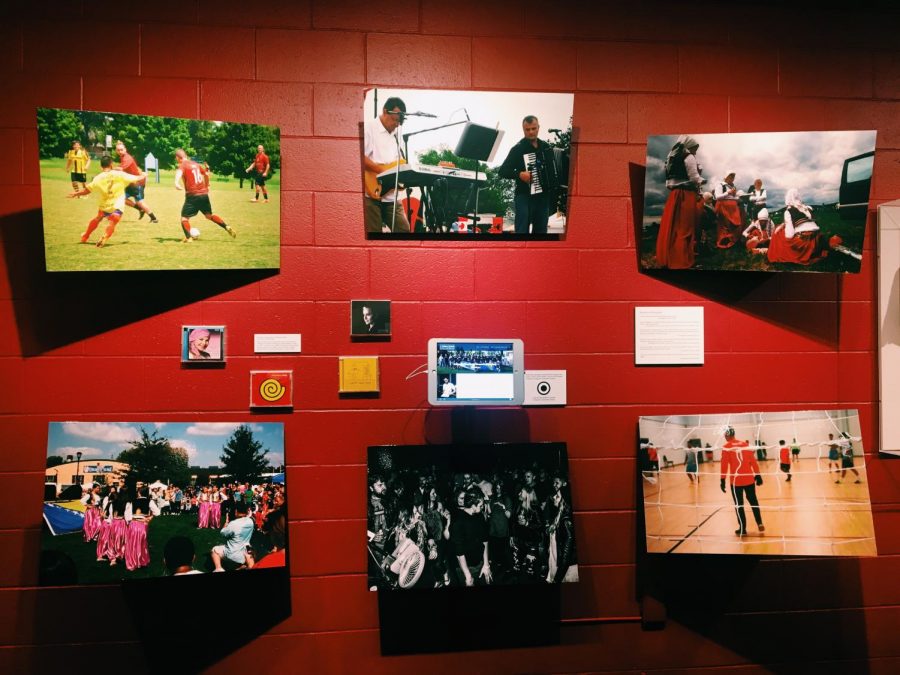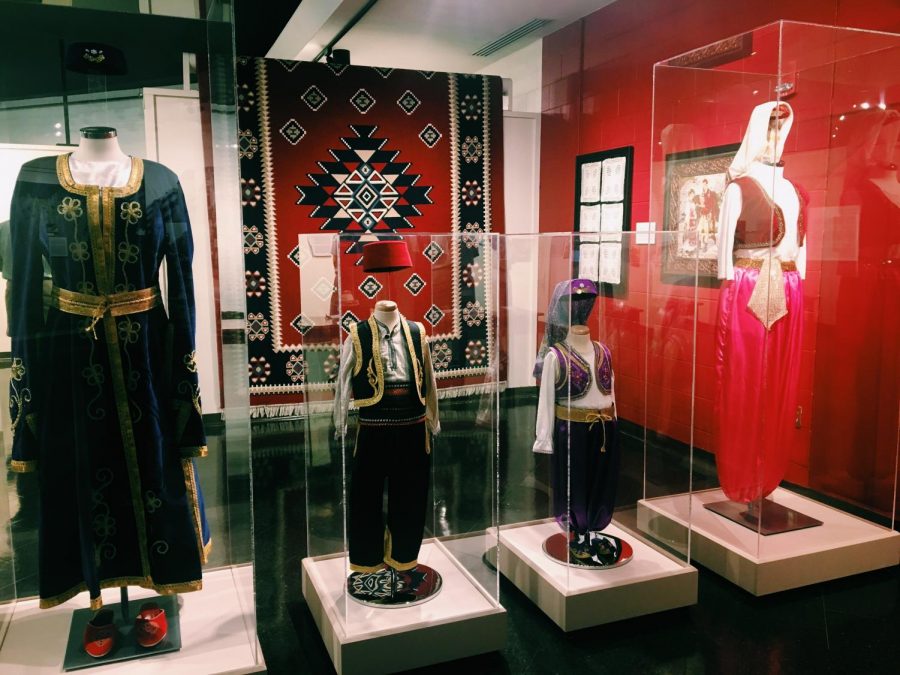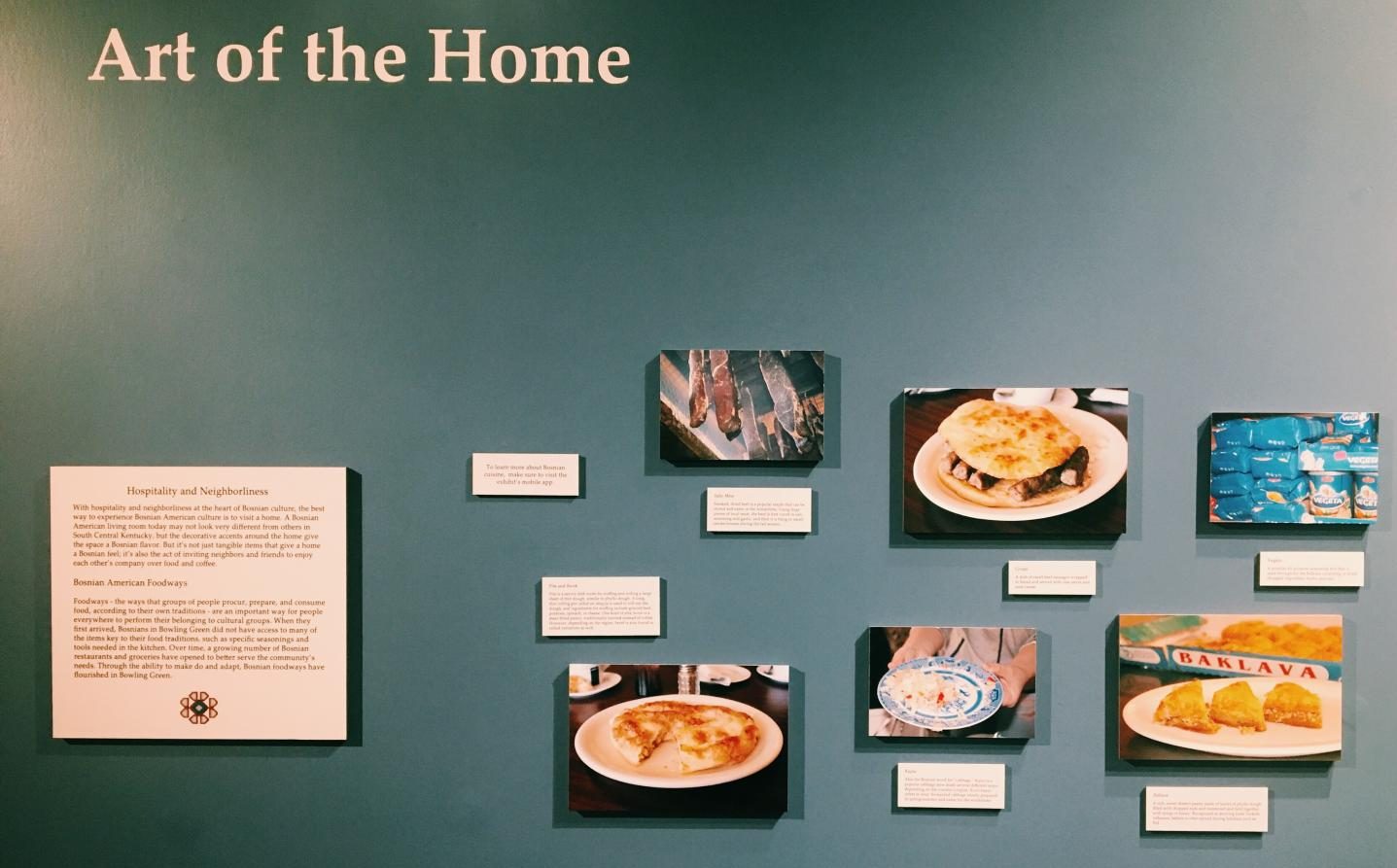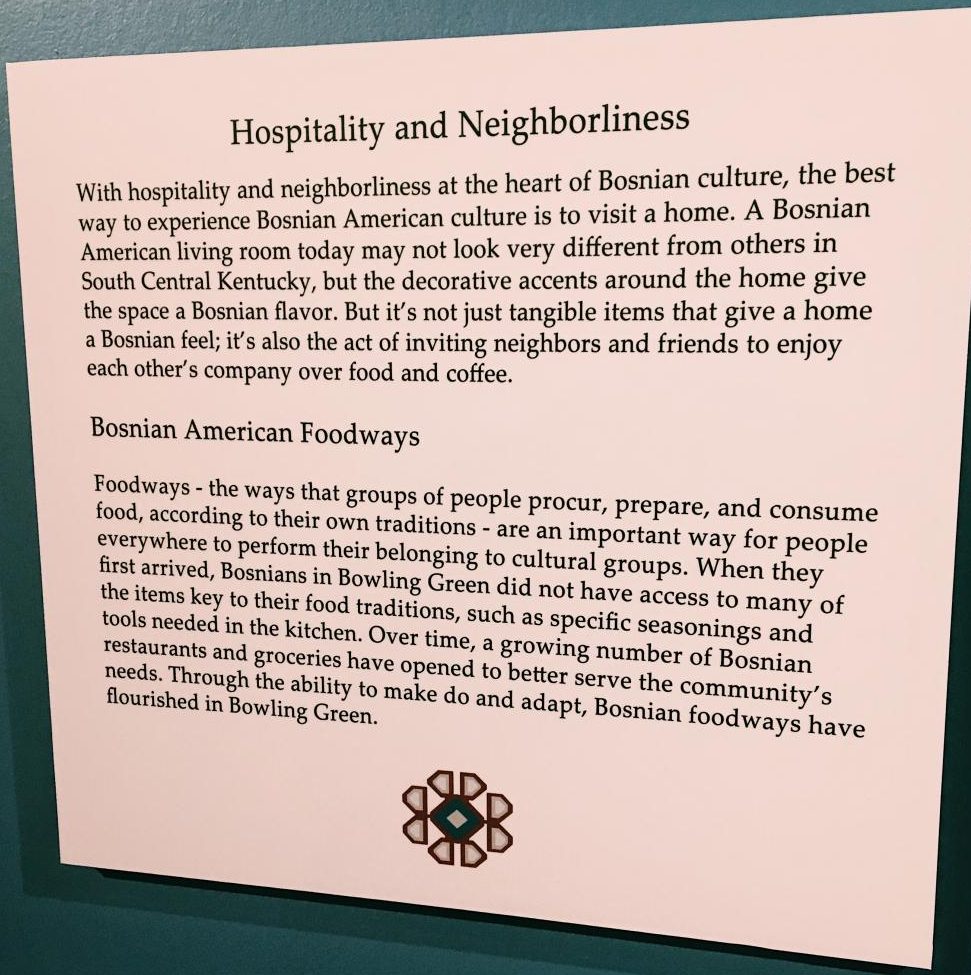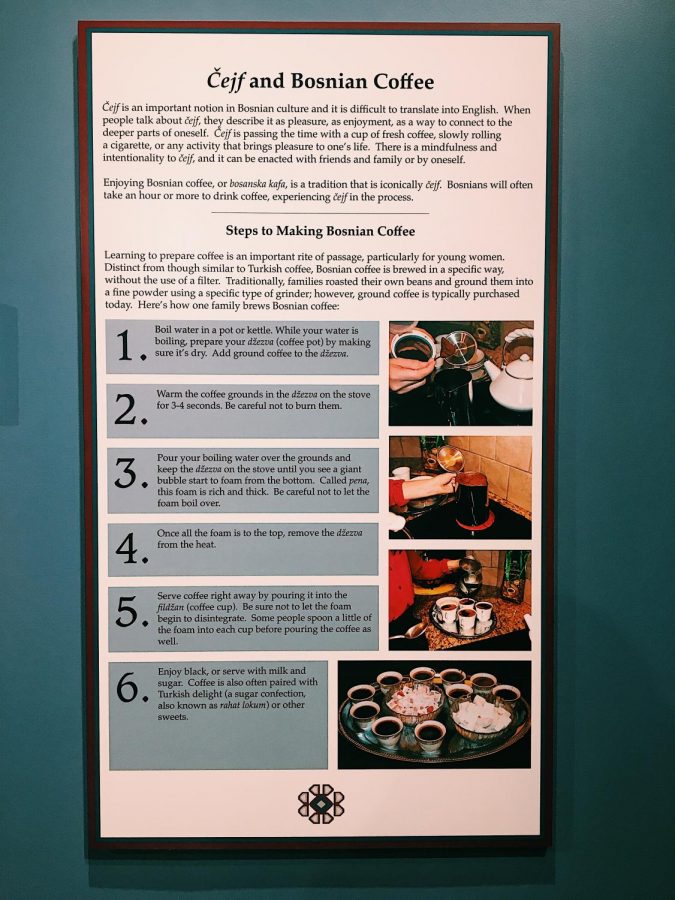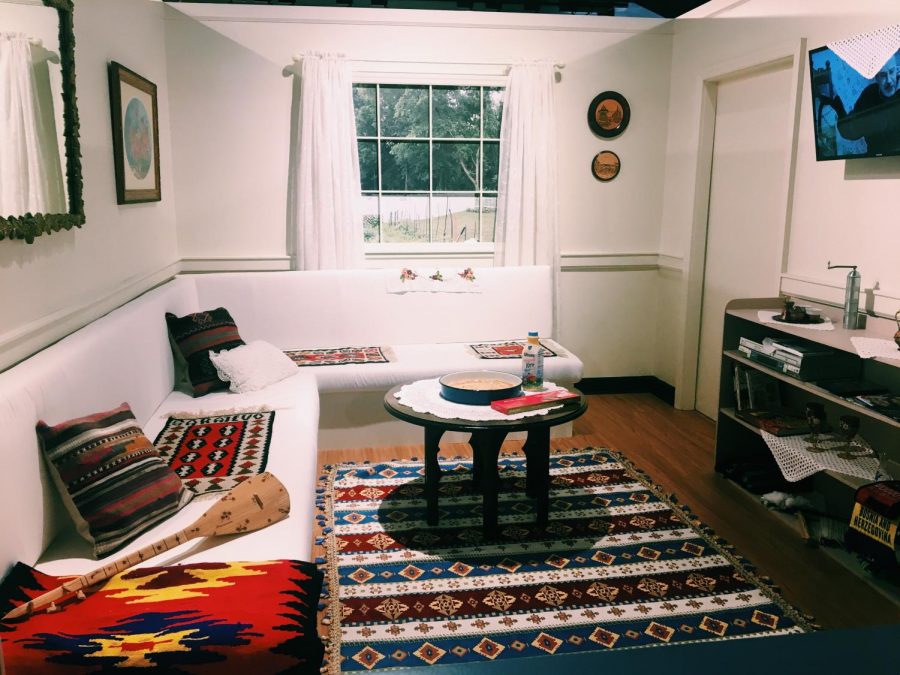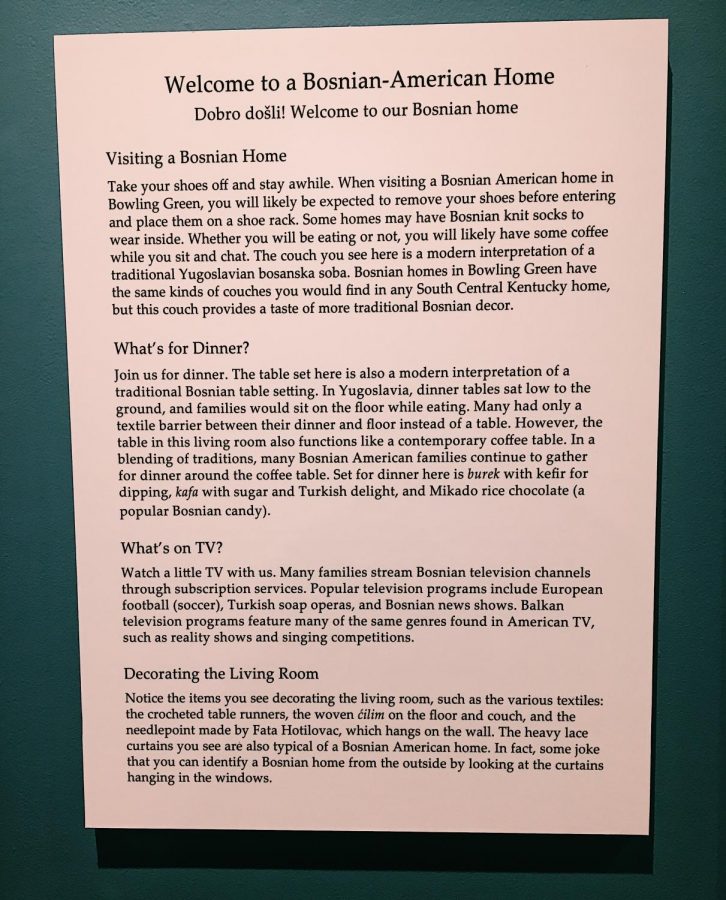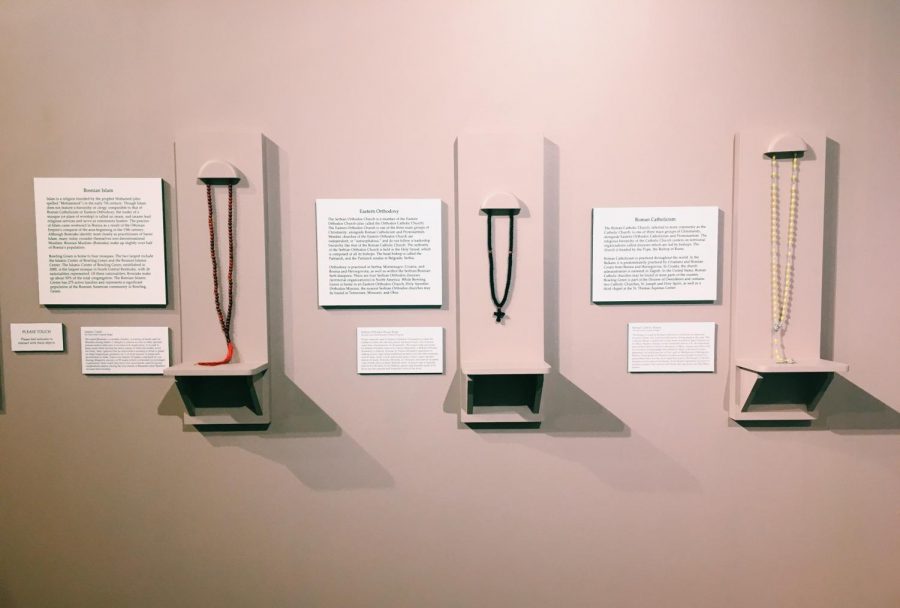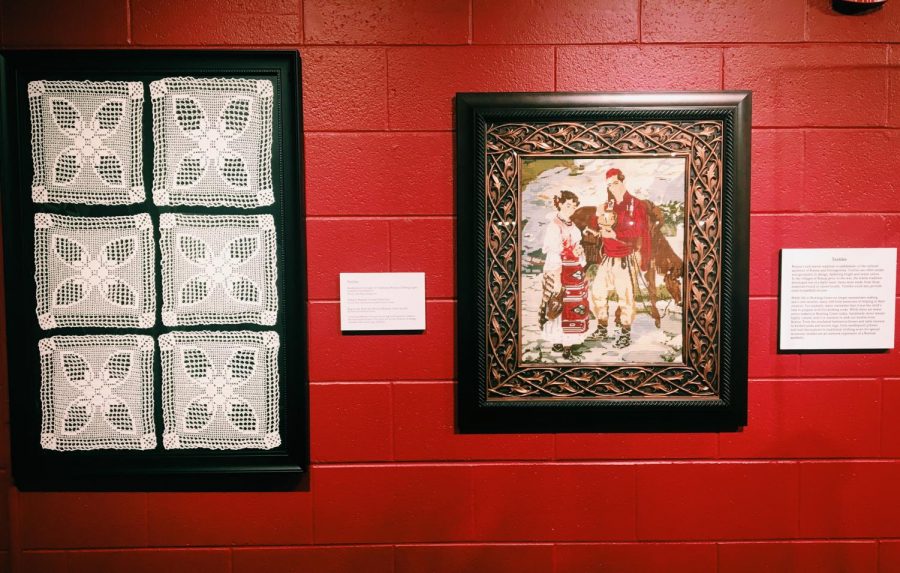 Personally, I enjoyed this exhibit. Growing up in a Bosnian family, practicing the culture by speaking the language, eating and making the foods, following hospitality guidelines, and simultaneously living an Americanized lifestyle definitely makes life interesting. To see my culture, my roots, being embraced and appreciated, really felt empowering. I felt unique, and like I was a part of something special, something different.
I decided to interview my mother, Mihreta, and get her opinion on the exhibit. My mother is a war refugee herself, along with my father and my other two siblings. They had left Bosnia in 1992, at the beginning of the Bosnian War, and fled to Germany where they lived for seven years. They moved to Bowling Green in 1999, and have been living here since.
"It's really nice to see the Bosnian culture being appreciated the way it is now. Living here for over twenty years, and seeing how far Bowling Green has come to embrace its Bosnian community, means a lot. There are many more things to be seen and talked about concerning Bosnia, the exhibit was just a snippet of it all. For example, an update on how present-day Bosnia is would be a good addition to the exhibit. I would also love it if it included Bosnia's physical features and its popular attractions."
Overall, the museum was great, and I definitely recommend for people to visit it. Like my mom said, it's a great feeling to see how far Bowling Green has come with its efforts to embrace all the people in its community.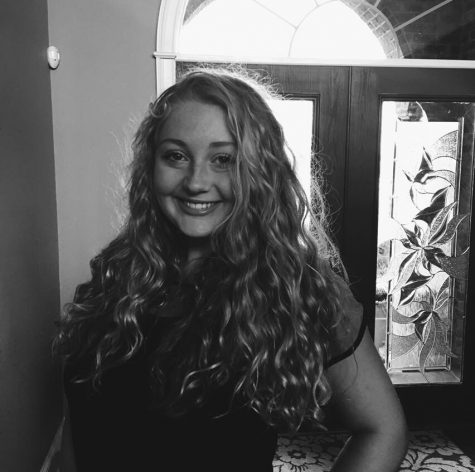 Selena Heldic, Arts and Entertainment Editor

Hi! I'm Selena Heldic, a tenth grader at Greenwood High School. I'll be here to inform you about the Arts and Entertainment department, as well...