Greenwood Head Volleyball Coach Resigns
Hang on for a minute...we're trying to find some more stories you might like.
On Tuesday, March 15, all returning volleyball players were told to attend a meeting in the auditorium. Little did they know that their beloved coach would no longer be guiding the program this upcoming 2018-2019 season. The volleyball team was expecting the leadership of Coach Jason Reels to guide them in making the journey back to the State Tournament. Coach Reels came to Greenwood in 2014.
The team was still recovering from the loss of the very accomplished Whittinghill's, which led the team to eight State Tournament appearances. The program struggled to regain momentum the next couple of years. Reels brought this team and program back to life. He regained the confidence from his players and had great assistants to help him along the way.
The past four years of his coaching career at Greenwood have flown by. He has built an outstanding program, with talented players, that have a very successful future ahead of them.
Coach Reels always said, "Everyone either wants to be Greenwood or beat Greenwood."
This gave the team motivation and courage that lead them to their many victories. Last season did not finish with the expected outcome, with Greenwood losing to South Warren in a fifth set victory, finishing their season early in the Region Championship. However, Reels led the Lady Gators to a 33-3 record in his last season coaching.
Reels made sure to leave the program the best shape he could. He is challenging his athletes with tournaments and skilled opponents to ready them for the end of season battle to qualify for State. The Lady Gators are saddened by the announcement but are looking forward to a "fresh start" and what the future holds. Coach Tasha Manteris and Coach Courtney Smith will be returning to aide the program, and fill in Reels' place until a new coach is hired.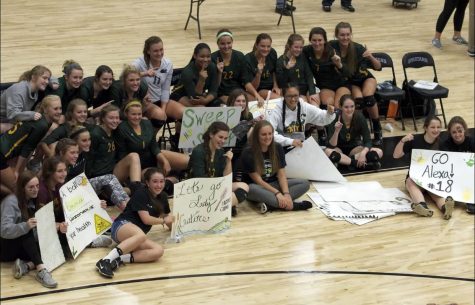 Greenwood Volleyball wishes Coach Reels the best of luck in his new career and plans to accomplish many goals this season.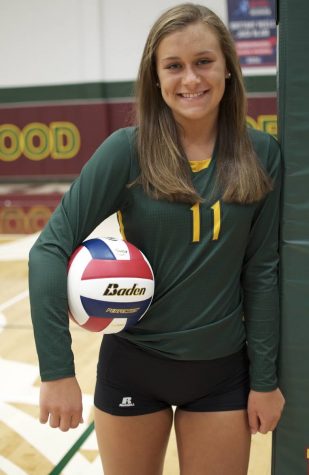 Anna Hewitt, Sports Reporter
Hello! My name is Anna Hewitt and I am a sophomore here at Greenwood. I will be focusing on the sports reporting, however I may occasionally cover some...