President Trump Cuts NASA Carbon Monitoring Program
Hang on for a minute...we're trying to find some more stories you might like.
Earlier this week, President Trump cut funding for a program through NASA that has been described as "crucial":  the Carbon Monitoring System. This system is critical in gathering and keeping track of information that is relevant to  global warming, as it helps the United States manage and monitor its greenhouse gasses.
Through its satellites and aircrafts, this $10 million-a-year system has helped the country keep tabs on how close it is to a point of no return with its carbon dioxide emissions. The system has helped put together recent reports and measurements on the flow of the planet's carbon. In addition to this, its measurements help to ensure that the United States stays within the requirements of the Paris Climate Agreement.
While earlier into Trump's presidency he had declared that he would pull out of the Paris Climate Agreement, making the United States the only country in the world to not have signed it, the United States has not ever violated the emission cut agreements made clear in the deal. However, with one of the last measurements that was conducted last month, the United States reached a new high for Carbon Dioxide emissions, 410 parts per million. The last time in Earth's history that the measurements were this high are estimated to be 3 million years ago.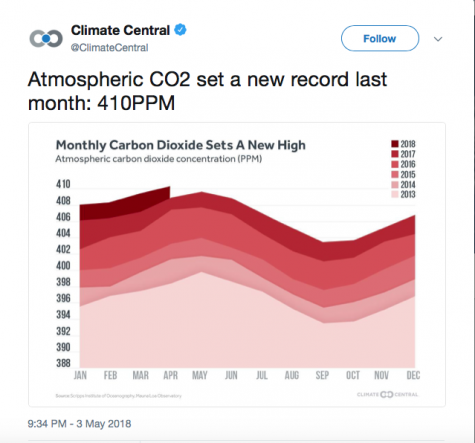 By cutting the funding for this program, the United States will be no longer able to effectively measure the amount of greenhouse gasses in the air that citizens breathe. In turn, this prevents further management of the carbon dioxide emissions.
Sources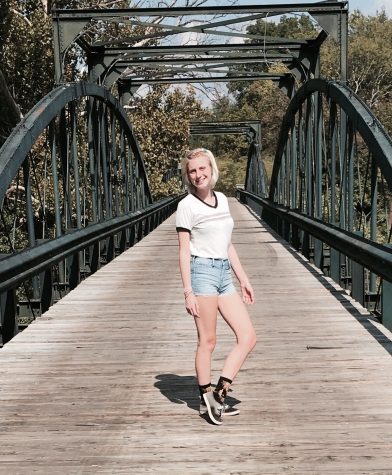 Angelina Addams, Writer
Hello! My name is Angelina Addams and I am a junior who's graduating this year. I will mostly cover news and opinion stories for Gator News. I enjoy...