Gator Students Make Big Plans For Next Week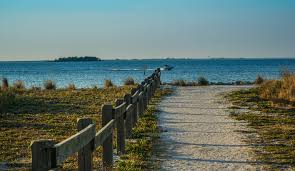 Hang on for a minute...we're trying to find some more stories you might like.
Spring Break is approaching very quickly, and many Greenwood students and staff members have made big plans for the week! Since the week before the big break is only a four-day week, the anticipation level is high and the excitement for Friday is increasing rapidly.
The most popular destination during a break like this is the beach, specifically Florida and Alabama. The Lady Gator Softball team will be traveling to Gulf Shores, Alabama, to relax in the sand, as well as play ball against some competitive teams.
The Sunshine State, Florida, is a popular destination that many families and friends visit to enjoy the warmth and the entertainment it has to offer. Greenwood's Choir and Band programs are venturing to Orlando to sing at Universal Studios for the upcoming Despicable Me 3 and to enjoy the many rides and entertainment options that the theme park has to offer.
There, of course, are the select few who are stuck in Bowling Green, unsure of what to do. Knowing from experience, Netflix is a very popular option to fill up the week.
I also received input from many Gator students about their big break plans:
"I'm going to Santa Rosa Beach, [Fla.]," said Ivy Hunt.
"I'm not going anywhere, and I'm getting my wisdom teeth out," said junior Ashley Reed.
Junior Skylar Anderson said, "'I'm going to Destin, Florida!"
"I'm not going anywhere, lol," said Hattie Byrd.
"I'm going to my first day of my job. I am training at Waffle House," said junior Alaina Scipioni
"I es goingo to o Gulf Shores, Alabamaito," said freshman Abby Murphy, practicing her Spanish before heading south.