2018 March Madness Bold Predictions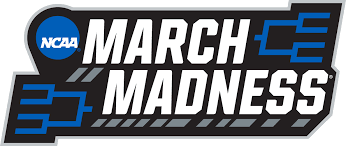 Well, it's March again. It's become a tradition for hardcore NCAA basketball fans to fail miserably when filling out their brackets. I will give you some of my thoughts for you to (hopefully) pull ahead of those in your bracket pool.
Upsets
Since 1980, there have only been 4 years in which there was not at least one 12 seed that eliminated a 5 seed in the first round. Picking upsets decide whose bracket is good and whose is not. They can either give you a huge lead on everyone else or make you look dumb. I want to mention some of my favorite upset bids.
12. Davidson vs 5. Kentucky
Yea, I get it. Kentucky is catching fire at the right time and is finally looking like the team they were expected to be. But remember, this Kentucky team has lost 10 games and is 0-4 against top 25 teams.
But in this match-up of wildcats, Davidson is fully capable of prevailing. 6'8 senior forward Peyton Aldridge is a nearly shooting 40 percent from deep and is averaging 21 points a game. Freshman guard Kellan Grady is shooting an efficient 51 percent and averaging 18 a game. Stephen Curry's alma mater is among the best 3 point shooting team in the nation. They are also well coached and have plenty of players they can rely on to make clutch plays.
I think Kentucky will narrowly pull this one out. But they need to be super cautious, and so does your bracket.
12. Murray State vs 5. West Virginia
This is a game that I am actually taking the underdog in my bracket. West Virginia is a team derailed by injuries and can be wildly inconsistent. Murray State has the typical pieces of a legit upset candidate-star scorer? Check. Well rounded team? Check. Experience? Check.
11. Loyola-Chicago over 6.Miami
Miami has looked terrible at times this year. Loyola Chicago are much like Murray State- they have all the pieces needed to pull off an upset. They have five players averaging double figures. In addition to this, Loyola is probably the best defensive team in the tournament outside of the 3rd seeds. In fact, Loyola is ranked 28th in RPI (A stat based on wins and losses and strength of schedule) while Miami is only one spot ahead at 27. If you're gonna try to pick some underdogs, Loyola is a must.
15.Georgia State over 2.Cinncinati
Yes, this is stupid. I'm in no way saying you should pick Georgia State over a top 15 team. But if you like to pick crazy upsets no one else will even think of, just remember that Georgia State has D'Marcus Simonds.
Teams that could shake it up
-Both 4.Arizona and 5.Kentucky
These teams shouldn't be meeting in the second round. When at their best, both of these teams have looked like one of the best in the nation. In terms of star power, few can match. The winner of this can pose legit threats to tournament favorites Virginia in the Sweet 16.
-3.Michigan State
Tom Izzo is their coach. And their players have immense talent. That combination is tough to beat.
-6.Florida
When they are at their best, the Gators are a legit top 15 team. They can be very inconsistent, but they are used to the big dance and know how to win in it.
Giants most likely to fall early
-1.Xavier
Yes, they are 28-5 and a one seed. But they are 1-2 against top 25 teams and are fresh off of a loss to Providence. Gonzaga and Florida State would be serious threats.
-2.Cincinnati 
I haven't been too impressed by the Bearcats play this season. They aren't used to being the major favorites that they are this year. I simply don't see a true second seed in them.
-2.Purdue
Much like Cincy, I think the Boilermakers are a bit overseeded. They lost to WKU this year and are 3-4 against top 25 teams.