Send Your Name to the Sun
Hang on for a minute...we're trying to find some more stories you might like.
NASA is inviting people from all around the world to be a part of one of the greatest missions of all time.  A microchip will be placed aboard the historic Parker Solar Probe mission, which will be launched in the summer of 2018.  This microchip could have your name on it. All you have to do is submit it to their website.
The spacecraft is the size of a small car and will travel directly into the sun's atmosphere.  However, the probe will remain four million miles away from the Sun's surface to prevent it from burning up.
The mission will further scientists understanding of how heat and energy move through the Sun's corona and to find out what accelerates the solar wind and energetic particles.  This mission will further our understanding of the Sun, and how it affects the Earth and the solar system as a whole.
If you want to be a part of this historic mission make sure you add your name to the ship.  Now you can tell people that you've been to the Sun.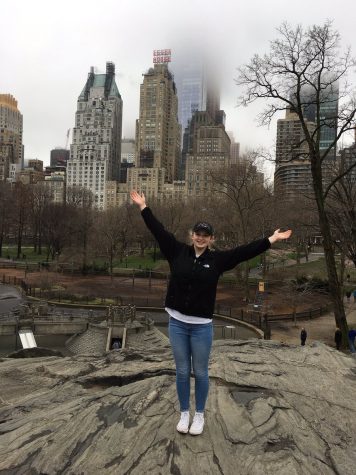 Carly Miller, Sports Reporter
Hello! I'm Carly Miller, I'm a junior at Greenwood High School.  I will generally be covering stories on sports, and I am excited to also try other categories...