Tattoos: A Controversy between Generations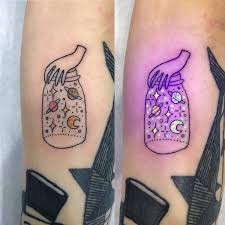 Hang on for a minute...we're trying to find some more stories you might like.
Tattoos are a controversial topic between parents and teenagers. Many teenagers once they turn 18 go rushing to the tattoo parlor to decorate their skin in the way they want. Parents often complain that teenagers will regret their tattoos down the road or that they'll look a lot different when they are older. But more and more teenagers are getting tattoos with special meanings behind them, not to just "have a tattoo."
The most popular tattoos nowadays are minimalist tattoos or very large watercolor tattoos. These are two different extremes as minimalist tattoos tend to be much smaller and dainty, while the watercolor tattoos are much larger and extravagant in comparison. Some tattoos are inked entirely black while some are covered in bright pops of color.
Tattoos are a beautiful way to express yourself, especially for those who can't express themselves through art on their own. Some people cover their entire bodies in tattoos while other opt for small hidden tattoos that only they know about. Some use tattoos to cover scars that remind them of bad times, while others use tattoos to symbolize important things or moments in their lives.
One argument teenagers and young adults keep hearing is, "You'll regret that when you're older" or "That won't look good when you're old". But with how many people in this generation who plan on getting or already have tattoos, it would not be a strange sight to see a whole older generation decorated with tattoos. There will always be those who opt for no tattoos but it seems the majority supports tattoos, especially those with a story behind them. 
Senior Caitlin Warren said, "I don't mind [tattoos]. I think tattoos should have meaning and heart to them."
On the flip side, Daniel Haddock said, "I don't like them," when asked about tattoos.
Megan McConnell jokingly chipped in with, "I want a useless tattoo, the more useless the better!"
From this small sample of Greenwood seniors, you can see that some support tattoos or oppose them. In 10 years at the reunion for the GHS Class of 2018, you'll just have to see those who have tattoos and who don't.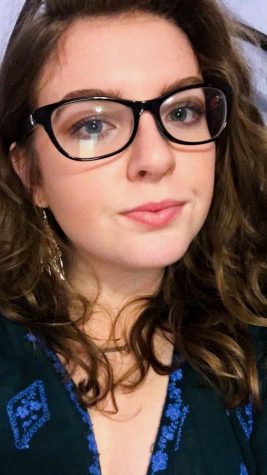 Anna Scifres, Reporter
Hello, I am Anna Scifres and I'm a senior at Greenwood High School. I will be covering the Arts and Entertainment section but will also branch out to...