SpaceX Continues to Lead the Space Industry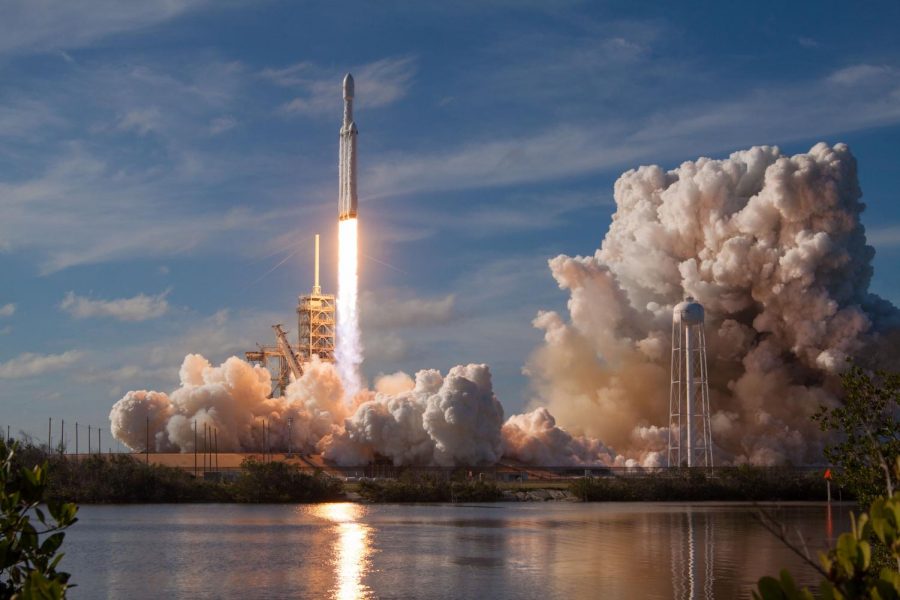 On February 6, SpaceX launched the world's most powerful operational rocket into space. Called Falcon Heavy, the rocket took flight around 3:45 p.m. ET from the Kennedy Space Center. Thousands of people cheered on the rocket, which could be heard through the company's live stream.
"People came from all around the world to see what will either be a great rocket launch or the best fireworks display they've ever seen," Elon Musk, the CEO of SpaceX, said in an interview.
The rocket, which weighs a whopping 3,125,735 pounds, took off rather smoothly. It had a thrust equal to 17 Boeing 747 jetliners, and its payload (or the amount it can carry), weighs up to 140,660 pounds.
SpaceX also managed to guide at least two of the Falcon Heavy's first-stage rocket boosters to land upright back on Earth. They landed in unison at a Kennedy Space Center landing pad. This would allow the boosters to be reused in future missions. For example, SpaceX used two pre-flown Falcon 9 boosters for the inaugural Falcon Heavy launch.
"This was probably the most exciting thing I've ever seen–literally ever," Musk said.
An even more exciting event occurred four minutes into the launch–the second stage of the rocket. Headed into deeper space, it discarded the white nose cone at its tip to reveal Elon Musk's cherry red Tesla roadster. Behind the wheel sat a mannequin, named Starman, dressed in a spacesuit. The car drifted away as David Bowie's "Life on Mars?" played on SpaceX's launch live stream.
"I love the thought of a car drifting apparently endlessly through space and perhaps being discovered by an alien race millions of years in the future," Musk tweeted in December.
This was only a test launch, so we can expect more from the company in the future. From sending tourists to space to flying payloads up to the ISS, SpaceX will most definitely continue to lead the new era of spaceflight.
In this video, you can see Starman drifting through space as David Bowie sings in the background.