2018 Homecoming Court
Hang on for a minute...we're trying to find some more stories you might like.
There was a great turn out at the 2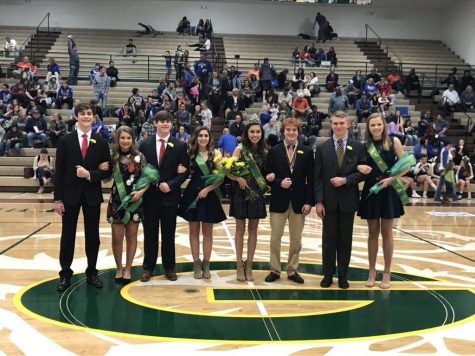 018 Basketball Homecoming game. Not only did the Gators beat the Raiders and the student section was full, but there were many great candidates for Homecoming Court.
Out of all the students, eight were chosen to to be on the Court, a boy and a girl from each grade.
Congratulations to the following students:
Freshman Class: Maddie Osborne and Luke Shourds

Sophomore Class: Maggie Gholston and Owen Mefford

Junior Class: Amber Ferrell and Ben Scott

Senior Class: Amy Ngo and Henry Pepper
And a special congratulations to our 2018 Homecoming Queen, Amy Ngo, and Homecoming King, Henry Pepper.