Looking good at formal while on a budget
Formal wear can get pretty expensive. Buying a dress can be thousands of dollars and that doesn't even include shoes, jewelry, or even getting your hair done. There are many things you can do to not completely break the bank on your formal wear.
When it comes to dresses, there are many styles you can choose from. You have the option of a more fitting dress, or a dress that has more body (which is one that will have more tulle under the skirt). You can also decide whether or not you want a more simple dress or whether you would like the dress to have lots of jewels and sparkle.
Whatever you decide you want on the dress, it will affect the cost. If you want a cheaper dress there are things you should stay away from because they can make your dress more costly. One of the features  that will make your dress more expensive is if you want a longer length. Short dresses are usually cheaper because it takes less fabric to make the dress, therefore making it less expensive to make. 
Another thing that will make your dress more expensive is if it has lots of sparkles. Sparkles will make a dress more expensive because dress developers have to spend time putting each jewel on to the dress. Think of it this way, the more material and time that it takes to make the dress, the more the dress will cost. The last thing to take into consideration is that it can be cheaper to buy a dress that has already been used. Dresses that are brand new will cost immensely more than a dress bought second hand.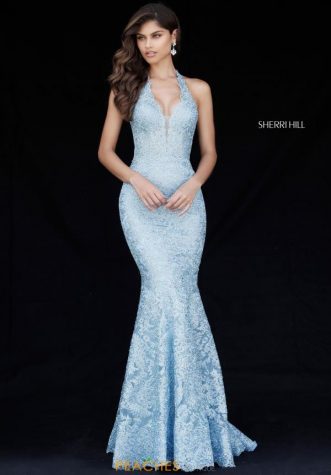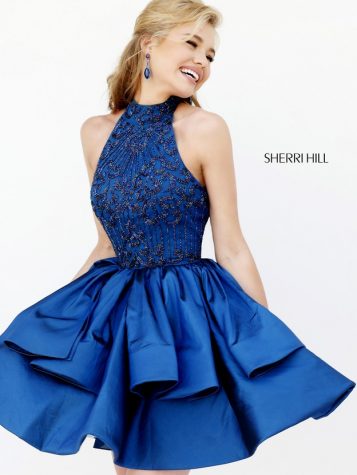 A dress isn't all you need to buy when getting ready for a formal affair. Shoes are another main thing you need to buy. Your shoes can make or break the whole outfit. A pair of shoes should feel good on your feet while also complementing your outfit.
For example, you wouldn't want to have a pair of beautiful shoes that you can't walk or dance in because then they defeat the purpose of buying the shoes. That doesn't mean it's okay to sacrifice beauty for comfort, you don't want to be wearing Tom wedges with a formal dress just because they are comfortable.
There are many places to find cute and cheap heels for formal. A good place to start looking for your shoes are places likes Charlotte Russe and Forever Twenty One. Charlotte Russe has multiple in-style heels that are cheap. Majority of their heels are $30 or less, making it a prime candidate for having your perfect pair of shoes. If you don't find the shoes or your dreams there, you can always check your local shoe stores. These stores like Shoe Carnival will be more pricey than Charlotte Russe or Forever Twenty One.
If you are looking to save money, you should stay away from places like Dillard,s and boutiques. This is where the designer shoes and high prices are found. It is better if you look at the cheaper items first. This way you don't have to fall in love with a pricey pair of shoes before you even look at the cheap options.
The last thing you need for formal is jewelry. Jewelry can get expensive very quickly, because after buying earrings, a necklace, and bracelets it will start to add up. One way to save money on these accessories is to buy them in sets. You can always find sets with matching earrings and necklace.
Another thing you can do is look online for jewelry. If you are going to do this, be mindful from what website you buy from and make sure to check the reviews. To be on the safe side, stay away from Ebay and Amazon. If you buy jewelry online it can be risky because they can be made of cheap materials that will stain your skin green.
Finally, if you are going to buy jewelry online, it's recommended to buy multiple cheap pieces and see which one works the best for you.