Webkinz Rules the World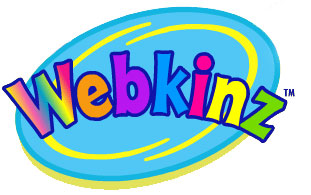 Hang on for a minute...we're trying to find some more stories you might like.
When I was little, I had more Webkinz than I care to admit.  I spent more time in Webkinz World than I did my own.  I loved this virtual world I got to be a part of.  I loved that this website gave me a place I could connect with my friends.  But most of all, I loved that Webkinz gave me a place to unleash my creativity.  Webkinz was not just a website, it was a place where a generation grew and connected.  I feel that they deserve some recognition and I hope this story is just that.
For those of you who are unaware of the name Webkinz, they are plush animals that come with an adoption code, which allows you to connect to the virtual world of Webkinz.
You begin the adoption process, with the help of Ms. Birdy, by giving your pet a name and then designing a room for it.  Once you are a part of the Webkinz World, you have the option to play games in the Arcade, attend classes at the Kinzville Academy, go on a Gem Hunt at the Curio Shop, or many other opportunities to interact with your pet.
Kinzcash is the method of payment in Webkinz World and there are many opportunities to earn and spend it.  The W-Shop is the primary place to buy all of the necessities for your pet, such as food, games, and furniture for your pets' rooms.  The KinzStyle Shop is the main clothing store for your pet.  While there, you can look through a variety of different clothes or you can even try to make your own creation.  There are also many places to earn Kinzcash throughout Webkinz World, such as the Arcade or at Quizzy's Corner.
Webkinz World offers so many things for you and your pet to do together.
The Employment Office offers a variety of jobs for your pet to participate in every 8 hours.  If you complete the job successfully, you earn Kinzcash.  The more times you complete a job, the closer you get to leveling up, which makes you more money.
The daily Gem Hunt takes places at the Curio Shop.  While there, you go to one of the five mines and look for a gem to add to your collection to make the Crown of Wonder, which can be achieved when you find at least one of each gem.  In total, you must find 30 gems.  The Curio Shop also offers a selection of rare items that can be bought using your Kinzcash.
At the Kinzville Academy, your pet can attend 3 classes each day.  The Academy offers a variety of classes for your pet to take, including Hurdles, Cooking, Grooming, Strength, and many other options.  After every ten days of classes that you complete, your pet can go to recess, where they can play games to earn Kinzcash.
You can take your pet to Quizzy's Corner to test your knowledge on a range of topics for all different age levels.  Topics vary from the typical math and science to pop culture to the environment.  Each question you answer correctly earns you an amount of Kinzcash depending on how many tries it took you to get the question right.
A special coin you can catch throughout Webkinz World is a Wish token.  You cash these in at the Wish Factory and when you at least get 10 tokens, you get to select a prize from the vault.  There is a wide variety of prizes you can choose from ranging from 10 to 300 tokens.  If you are a Deluxe member, you can take a spin at the Wheel of Wishes every day and everyone can make a Wish of the Day where you can choose one thing you want and one person is chosen to receive their Wish out of all who make a Wish that day.
One of the few downfalls of Webkinz is the Deluxe Membership.  When Webkinz was first becoming popular, Deluxe was not an option.  Now, a big part of the website is only open to Deluxe members.  For $3.75/month (a $44.99 value), you can go Deluxe and have lots of different aspects of the website at your use that regular users don't have.  They are able to get: a daily spin on the Wheel of Wishes and Deluxe, get free items from the Wshop, have a bonus job each day, take trips to Vacation Island, earn free epoints, and have access to the latest games at the arcade.  If you are not a Deluxe member, you still have access to most Webkinz activities, however there are some things that are unavailable.
A little fun part of Webkinz World is that you can connect to with friends online!  To become friends, you click on your cell phone gadget and type in the username of the player you would like to be friends with.  A different way you could become friends with someone is after playing a two-player game in the tournament arena, click on "add to friends list" when the summary of the game shows up.  Some advantages to having Webkinz friends are:  playing them in the tournament arena, sending/receiving packages or letters, and asking for help on projects.  You can even have them over to your house to play with your Webkinz!
There are also many other places for your pet to interact with other pets on Webkinz.  The Clubhouse offers a variety of rooms for you and your pet to enjoy.  There are the Event Rooms, which include rooms that let you do a variety of things such as hang out in Daisy's Diner or watch videos to earn Kinzcash.  There are Role Playing Rooms, such as the Classroom or the Restaurant, where your pet can take the role of a character that might be in the room, like a teacher or a student or a waiter or a customer.  The Activity Rooms are rooms for lots of interaction.  One of the most unique rooms is the Trading Room, where your pet can trade items from their dock with other pets.  Lastly,  there are Hangout Rooms.  These rooms are rooms such as the Game Room or the Exercise Room and they are for your pet to just go and play.  The Kinzville Park is also a place for you and your pet to interact with others.  The park offers a variety of things to do, from playing board games to going down a slide to picking up trash.
One of the most popular spots is the Arcade.  With over 60 games, there has to be one that you have to love!  The more recently made games are the ones that are exclusive to deluxe members such as Skater Katz and Jazz Monsters.  If you don't have a full membership either, the selection gets even slimmer.  The ones that are free for everyone to play are:  Wheel of Wow, cash Cow. Smoothie Moves. Wacky Zingoz, Atlantiles, Booger Gets an A, Goober's Atomic Adventure, Goobers Lab, Hoppy Little Rocketship, Jumbleberry Fields, Lilypadz, Ms. Cowalines Roll Call, Pet Party Parade, Picnic, Pinky's Big Adventure, Spree! Head to the Mall, Triple Strike Solitaire, Wacky's Bullseye Batter, Webkinz Rally, and Zackys Quest.
Going to the Tournament Arena is like the Arcade on steroids.  You can experience new games on the Two-Player Games such as:  Webkinz Supermodelz, Link'd, Checkers, Dogbeard's Bathtub Battles, Rock Paper Scissors, Chef Challenge, Kinz Pinz Bowling, Duck Crossing, and Zingoz Switcherooz.  A handful of Arcade games on you can play against someone are:  Cash Cow Battles!, Wacky Zingoz, and Goober's Atomicolicious.  On Quick Tournaments, you play an Arcade game and compare your score against other players.  And if you end up having the top score in the tournament, you win bonus Kinzcash!  These games include:  Cash Cow Battles!, Wacky Zingoz, Lily Padz 2 Downpourz, Color Storm, Tunneling Twigzy, Polarberry Jam, Eager Beaver Adventure Park, Pizza Palace, Smoothie Moves, Ant Mania Picnic 2, Candy Bash, Candy Bash 2 Viva Poncho, Cash Cow 2, Get Seven Solitaire, Goober's Lab, Skunk Sweeper Hide N' Skunk, Home Before Dark, Hungry Hog, Pinky's Big Adventure, Dex Dangerous and the Lunar Lugbotz!, Picnic, Polar Plunge, Quizzy's Word Challenge, Stack'Em Up Solitaire, Triple Strike Solitaire, Bullseye Batter, Webkinz Rally, Where's Wacky, Zacky's Quest, and Zingoz Pop.
There is no way to get bored with all of the options of things to do on Webkinz.  I am so glad that I got to grow up with it.
To create an account of your free Webkinz account, click here.