Lil Uzi Vert Drops New Single and More is to Come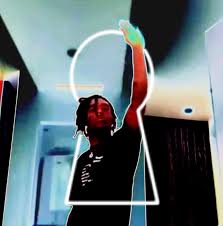 Famous rapper Lil Uzi Vert has released a new song," New Patek". Lil Uzi Vert has been teasing new music for a couple of months now.
He is the artist of past bangers such as "XO Tour Llif3" which topped the Billboard Hot 100 at #1. Many fans are eager for more music from Uzi.
On June 16, Uzi posted a video of him dancing to a snippet of an unreleased song. That song was released today.
The track is five minutes long, and is overall a great song.
This is the beginning of Uzi releasing his new music. His future album, Eternal Atake, has been long-waited.
His last album is Luv is Rage 2 which released August 25 of last year.
Eternal Atake is predicted to drop very soon.