D1 Doggy Dash Occurring September 22, 2018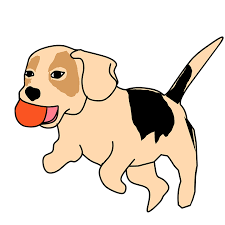 The D1 doggy Dash is a 5k run/walk occurring on Saturday, September 22, 2018. It starts at 10:00 a.m and costs $25 to attend. At the end of the run there will be food trucks for the community's enjoyment.
The run is intended for people only, however, a 1 mile Doggy dash is also offered for people who are interested in walking with their dogs or dogs from the humane society.
This event will take place at Kereiakes Park- St. Joseph Lane in Bowling Green, KY 42101.
The funds raised by this event will go to the Bowling Green Warren Central Humane Society.
By participating in this event you will receive a gift bag, dog treats, and a t-shirt after regestration. Anyone is welcome to volunteer for a great opportunity to receive service hours or just to help out animals in need.
Packet pickups will be from 6:00 a.m to 8:00 a.m on September 21. Late registration will start at 9:00 a.m and the food trucks will be open from 11:00 a.m to 1:00 p.m on Saturday.
There will be no online registration and the paper form must be turned in.