Leader Ida B. Wells
Hang on for a minute...we're trying to find some more stories you might like.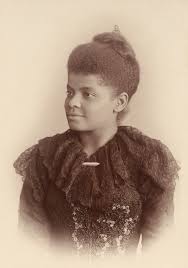 Ida B. Wells was a prominent journalist, activists, and researcher in the 19th and with centuries. Ida Bell Wells is her full name and she is from Holly Springs, Mississippi on July 16th, 1862. The time that she was born at was a really hard and not right year because this means that she was born into slavery during the Civil War. Since she was a writer, she mainly focused on African Americans throughout the South because she was born into slavery, so she tried to make things a little bit better. Once the war ended, she wasn't the only one in her family who was looking at Reconstruction Era politics; because her parents both started getting into it also. Once, Ida B. Wells went back to her hometown, she was facing a fever epidemic and the disease affected her parents and her infant brother but she still had a brother and another sister to take care of so she got a job just to support the rest of her family.
Early Life & Education:
In Mississippi where Ida B. Wells is from has faced racial prejudices and were restricted of rules and practices because she is an African American. Ida B. Wells did have education and that was at Shaw University when she had to drop out at age 16 because of her parents and infant brother passing due to the yellow fever outbreak. When she had lost some of her family, Ida Wells had to take care of her sister and her brother, so in 1882, Wells and her family that is left has moved to Memphis, Tennessee to live with an aunt and this later one will bring work to her family and Ida can finally go back to school at Fisk University in Nashville.
Main Struggles:
Ida B. Wells did so much for the African American Comunity and never backing down from anything that comes in her way. Such as been thrown off a train, unfair treatment from a car company. She also watched white mob violence and compared it to black men who were lynched and set to investigate several case. Ida Wells was threatened so bad that she had to move from Memphis to Chicago, Illinois because of a 1892 lynching. She was a African American leader, so she had joint more African American leaders to Boycott the World's Columbian Exposition. While Ida Wells was with the African American leaders she married an African American Lawyer Ferdinand Barnett, which they had four children.
What She Wanted:
All the Ida Wells wanted to stay active in women rights and Ida Wells was a founder of the National Association of Colored Women's Club which also created issues with the Civil Rights and Women's suffrage. Ida Wells was in Niagara Falls for the founding of the National Association for the Advancement of Colored People (NAACP), and she was not even mention and she did all this to reform the growing city of Chicago and had died on March 25th , 1931.
Ida B. Wells Home below-