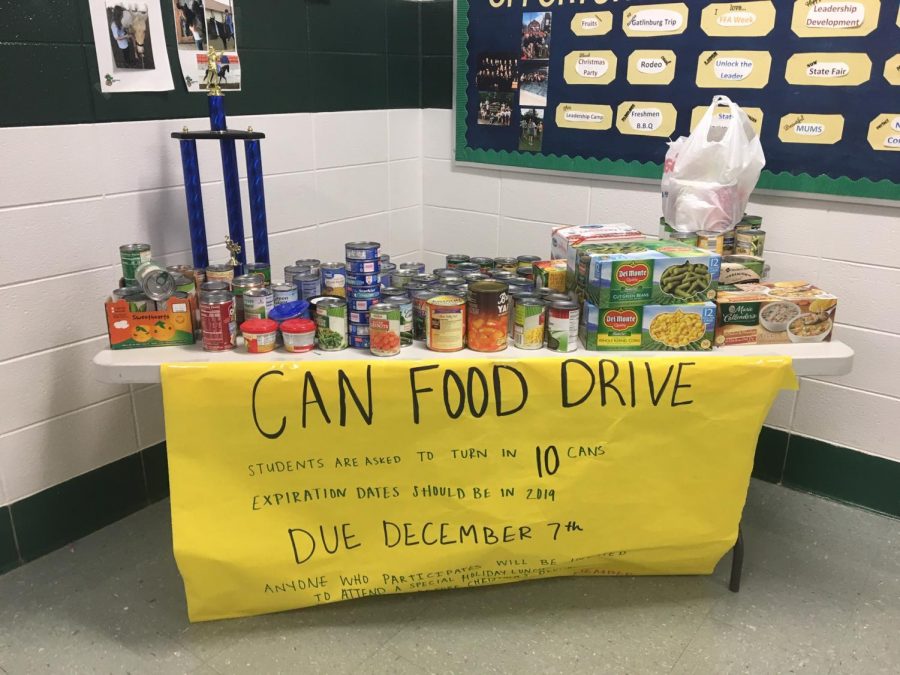 Mya Johnson
Right in front of the FFA bulletin board you going to see a long white table, which is full with canned foods.
FFA is asking students to atleast turn 10 cans. Please make sure that the expiration dates are in 2019!
You don't have to be an FFA member to give a hand. By helping you'll invited to attend a special holiday lunch during school before Christmas Break.
*All Cans are due December 7th*