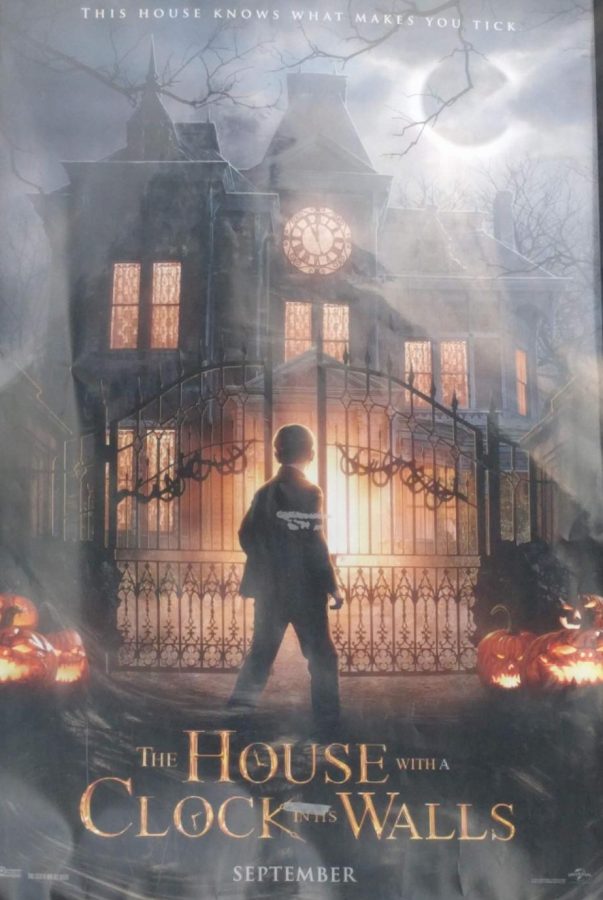 At the beginning of "The House with a Clock in Its Walls," Lewis Barnavelt, age 10, loses both his parents in a car crash and goes to live with his uncle, Jonathan Barnavelt, and his friend, Mrs. Zimmerman.  Uncle Jonathan allows Lewis to do almost anything he wants, saying there are no rules in his house except one: don't open the cabinet at the end of the hall.
That night, while Lewis is in bed, he hears strange ticking coming from the walls of the house.  He goes to investigate and finds his uncle listening carefully to the walls. Lewis finds out that Uncle Jonathan is actually a warlock and begs his uncle to teach him magic.  Jonathan agrees and Lewis begins mastering spells.
One day, however, Lewis opens the forbidden cabinet and finds a spell book on necromancy – raising the dead – inside.  Lewis has a dream of his mother alive and well telling him to perform the spell to impress a popular kid at school. Lewis decides that she was right and raises Isaac Izard, the evil warlock that owned the house before Jonathan.  
Jonathan explains to Lewis that Isaac wanted to reverse time to the beginning of time, leaving Isaac as the only person from their time left, but the spell went horribly wrong, killing Isaac.  Now that Isaac was back from the dead, he would finish the spell.
Will Isaac complete his spell and kill everyone?  Watch "The House with a Clock in Its Walls" – in theaters now – to find out!