Le'Veon Bell's Holdout Continues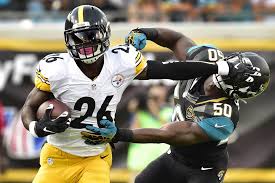 NFL Week 4 is approaching, and fantasy owners and the Steelers themselves are focused on one player.
Le'Veon Bell continues to holdout. The holdout started when Bell refused to sign the $14.5 million franchise tag the Steelers placed on him on March 6 of this year.
Bell is 26 and is in the prime of his career. He's coming off a season in which he recorded more than 1,900 all purpose yards and scored 11 times. Throughout his career, Bell has been considered one of the most talented running backs in the league, and was previously thought to be one of the best young talents.
But here he is, sitting out in his prime, all likely over a small sum of money. The $14.5 million he would've made this year still surpasses Todd Gurley's earnings this year, a running back who has actually played, is probably the best back in the league and is featured on a 3-0 team.
While I agree Bell deserves a slight bump in pay, he really is wasting time in his career. Ezekiel Elliot will not even make $3 million this year and is only slightly less if not just as productive as Bell, so the franchise tag wouldn't be so bad. Remember, Bell has had two previous major knee surgeries and has been suspended before. If he thinks he is worth more, he should prove it this year and then look for a big contract with another team over the off-season.
Holdouts usually don't extend this far into the season. At this point, I think it's fair to ask: How much does Bell really love the game?