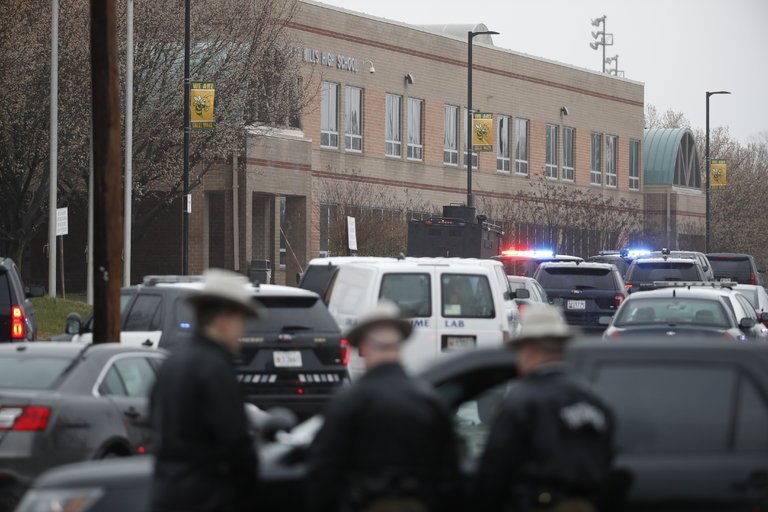 Austin Wyatt Rollins, 17, walked into Great Mills High School on Tuesday morning and shot a 16-year-old girl he knew, with a handgun. The shooting was over in seconds, but it could have lasted longer if it wasn't for the quick action made by the School Resource Officer, Blaine Gaskill.
The incident began in the school's Art hallway at 7:55 a.m. before classes started. Austin, armed with a handgun, shot a female student, whom he had a prior relationship with, and another male student.
Gaskill rushed to the scene as soon as he heard the gunfire. He fired at the shooter, who fired a round at the same time. It's unclear whether the shooter had been killed by the officer's bullet or killed himself.
According to CNN, St. Mary's County Sheriff Tim Cameron said, "DFC [Deputy First Class] Gaskill fired at the shooter…almost simultaneously as the shooter fired…This is something we train, practice and in reality, hope would never come to fruition. This is our worst nightmare."
Gov. Larry Hogan said Gaskill was "a very capable school resource officer who also happened to be a SWAT team member."
The 16-year-old female student is in critical condition with life-threatening injuries, and the 14-year-old male is in stable condition. The Resource Officer was unharmed.