Black Panther Soundtrack Soars to #1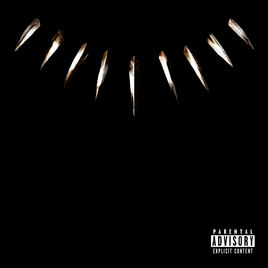 Hang on for a minute...we're trying to find some more stories you might like.
"Black Panther" has become the third-highest grossing Marvel Cinematic movie of all time, right behind "The Avengers," but that's not the only success from this movie.
"Black Panther: The Album" has left its mark on the Billboard charts, locking down the #1 spot on the Billboard 200 for the second week. The album includes a number of songs by Kendrick Lamar, who is the executive producer along with Anthony "Top Dawg" Tiffith.
The album also features The Weeknd, SZA, Khalid, James Blake, and much more. Of the 14-track album, "All the Stars" by Kendrick Lamar and SZA; "Opps" by Vince Staples and Yugen Blakrok; and "Pray for Me" by Kendrick Lamar and The Weeknd are the only songs that are featured in the film, while the rest are inspired by the movie.